Jam Messengers bring their brand of trash blues to Arkansas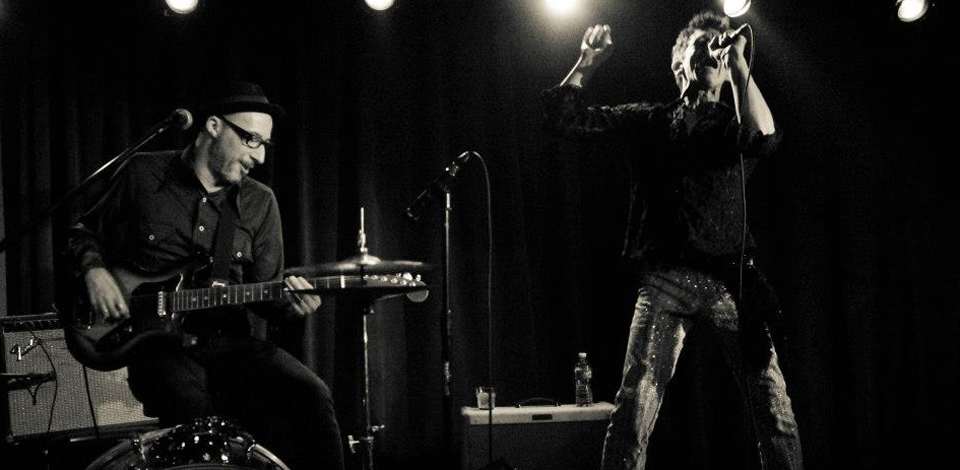 By Kody Ford
Editor
Rock 'n' roll never dies; it just moves to Hawaii. Aloha state resident Rob K., veteran of punk bands like Da Chumps and Workdogs, has teamed up once again with Marco "Uncle" Butcher, of the Brazilian group Butcher's Orchestra, for a new release by The Jam Messengers entitled Kick Out! Filled with infectious, dirty rock, these guys show bands like The Black Keys what a pair of balls sound like.  And you can hear it as well at Rev Room on Thursday, Jan. 24 with Jon Spencer Blues Explosion.
For the uninitiated, Rob K. describes the band as, "a rattly Trash Blues duo from Brazil and Hawaii that burns large holes in the stage when we perform."
The dynamic pair recorded their first LP while living six time zones away from one another before they had even met. After taking their explosive and spontaneous performances around the globe, they have released a new record Kick Out! on Little Rock's Thick Syrup Records (their first U.S. release). They became connected to Thick Syrup due to Rob K.'s former gig as a rhythm section for higher with punk legends Half Japanese, another Thick Syrup band.
Given their longevity as musicians, Rob says they find their respective muses in different places.
"I'm inspired by current events personally or globally. Marco's pretty much inspired by life itself (usually of the female persuasion)," he says.
Rob has made been to Arkansas before hitting up all of the blues sites like West Helena while this is Uncle Butcher's first trip to the Natural State. Rob says he's glad to be touring the Jon Spencer Blues Explosion.
"Jon's an old friend and it's true that there's nothing like an old friend," he says. "I'm really looking forward to catching up. We hardly see each other any more. People like Jon are the future of the blues if the blues purists would get their thumbs out of their asses and give him a listen. Jon's just one though. There are AWESOME good "modern" blues bands out there: Haggard Wulf, Slate Dump, Stalnecker Bros just to name 3 we've enjoyed watching on this tour already. The blues ain't gonna die because it's emotional validity is universal."
For aspiring musicians and other creative, Rob offered some parting words of advice: "Never, ever give up on creating. Artists are the people who make our lives worth living. But have a good day job anyway."
Visit: Facebook.com/JamMessengers
(Photo courtesy of Thick Syrup Records)