Fenix Opens Summer Exhibition, Hosts Painting Demonstration by Jason Sacran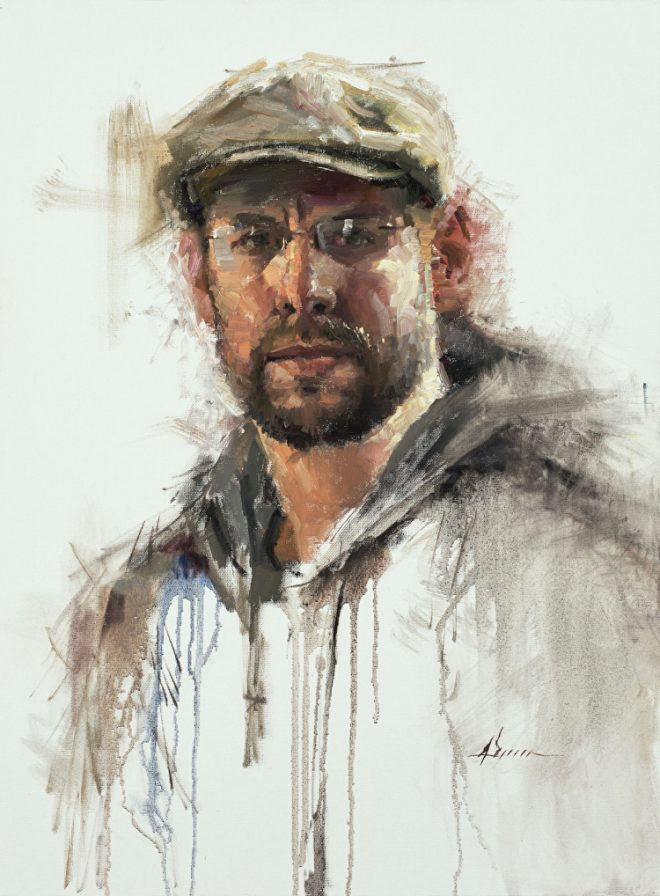 The artists of Fenix Fayetteville start off their summer art exhibition and event series with two events – an opening reception on Thursday, July 6, and a painting demonstration by internationally acclaimed painter Jason Sacran on Saturday, July 8 at the Walker-Stone House, located at 207 West Center, in downtown Fayetteville. The reception runs from 5 to 8 pm on Thursday and features live music by Fort Smith band The Wren Boys while the demonstration is from 11 am to 2 pm on Saturday .
From 11 am to 2 pm on Saturday, Sacran will lead a demonstration of plein-air painting techniques, field questions from the audience, and discuss aspects of his artistic journey. His visit is made possible in part by support of The Bank of Fayetteville.
Both events are open to the public and free of charge. They are part of a month of visual and performing arts events organized and hosted by Fenix. The artists of Fenix Fayetteville are grateful for the support of Experience Fayetteville.
Artists featured in the Fenix & Friends Summer Art Exhibition:
Alice Andrews (painting and mixed media), Cindy Arsaga (encaustic painting), Meikel S Church (collage), Carol Corning (mixed media), Michael Davis (sculpture), Amber Eggleton (installation), Jan Gosnell (painting), Corey Johnson (installation), Leilani Law (painting), Ed Pennebaker (glass), and Jason Sacran (painting).
About Jason Sacran:
Born in Nashville, Tennessee, Jason Sacran is a contemporary representational painter living and working in Arkansas. He primarily works outdoors and is drawn to paint places and things that document life's daily moments. He has received awards from such organizations as the Oil Painters of America and the American Impressionists Society. He recently won Best of Show awards in the 2016 Maui Plein Air Invitational, 2016 Plein Air Rockies, 2015 Plein Air Easton, 2015 Olmsted Plein Air Invitational, 2015 Easels in Frederick and the 2014 Door County Plein Air. Sacran has also been featured in publications such as Southwest Art Magazine, International Artist, Artist Magazine, and PleinAir Magazine.  (jasonsacran.com)
About Fenix:
A self-governing group of artists working in all disciplines, Fenix Fayetteville was founded in 2016 and is committed to a culture of mutual support, community, and collaboration. Members add their own vibrant voices to the creative culture growing in Northwest Arkansas, contribute to the active arts scene, and serve the community through their creative and educational work. The group organizes art shows and events in temporary locations and is looking for a long-term space in Fayetteville to house artist studios, a gallery, and workshop facilities.
Facebook/Instagram: @fenixfayetteville
Twitter: @fenixartgroup