Fenix to host First Thursday reception at the Chancellor Hotel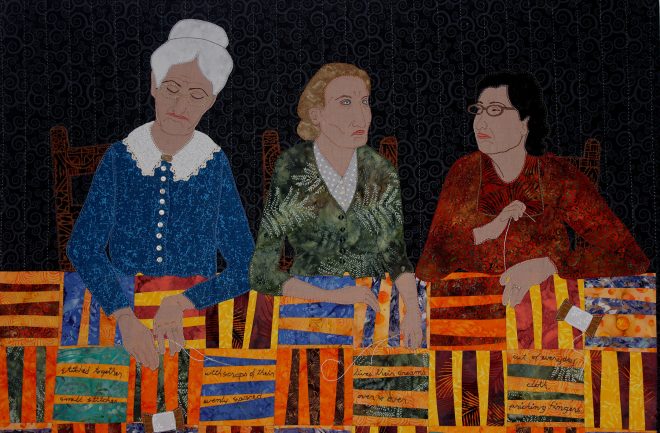 The Fenix Gallery is premiering an all-new exhibit at the Chancellor Hotel, located at 70 N East Ave in downtown Fayetteville, with member artists' works on display throughout their reception and public spaces. The reception takes place during First Thursday, August 2 from 5-9 p.m. and the exhibition lasts from August 2 through October 31. Music by DJ Theronious Chunk.
In recognition of the annual Roots Festival in August, this exhibition will celebrate what makes this region of the Ozarks so unique. This successful partnership between The Chancellor Hotel and Fenix Gallery has welcomed visitors since 2016, representing the growing creative culture in Northwest Arkansas. This new exhibit will be on display through October. The Chancellor will be providing drinks and music for the opening. DJ Theronious Chunk will also be providing music for the reception. Across the street, the Fenix gallery will also be showing "Wishful Misgivings", where Fenix artists will be joined by guest artist Kevin Arnold.
Featured Artists at the Chancellor include:
Steven Schneider
Matt Miller
Jonathon Suit
Christina Mariotti
Stacy Piker
Ann Edmondson
Robin Miller Bookhout
Laurie Foster
Macy Burr
Chris Weaver
Cindy Arsaga
A self-governing group of emerging and established visual artists working in all disciplines, Fenix Gallery was founded in 2016. The cooperative is committed to a culture of mutual support, community, and collaboration. Members add their own vibrant voices to the creative culture growing in Northwest Arkansas, contribute to the active arts scene, and serve the community through their creative and educational work.