Fenix Gallery to reopen this month, will follow health and safety guidelines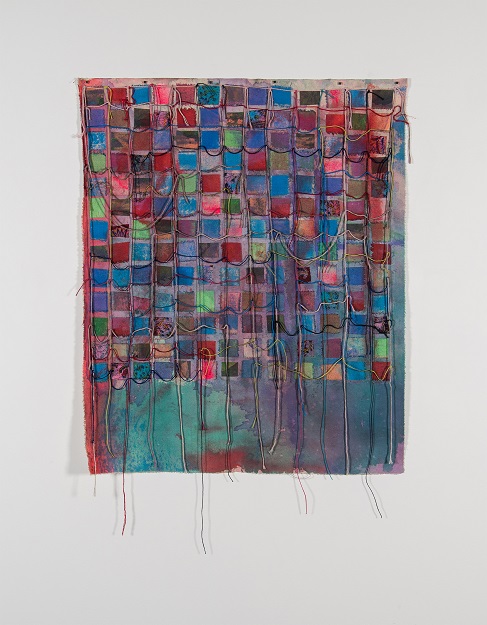 Before COVID-19 closed galleries and businesses, the opening reception of the Contemporary Fiber Arts Exhibition, Sewn In at Fenix Gallery on March 5 saw a successful turnout. Unfortunately, the gallery had to close its doors. The time has come for those doors to reopen, along with an extension for Sewn In, which will now run until Aug. 1 both in-person and virtually.
Sewn In: A Contemporary Look at Fiber Arts features fresh interpretations of traditional textile arts including embroidery, quilting, dyeing, weaving, and felting from artists across the state. Works in the exhibition both honor and challenge the tradition of each technique. All are recent works by artists with Arkansas connections. The exhibition is curated by Erin Lorenzen, who also narrates the virtual tour on YouTube of the exhibition, according to a press release.
"Fiber arts have a rich cultural history and the boundaries of the medium are currently being pushed in many ways," Lorenzen says. 
Lorenzen exhibits her work alongside 22 other participating artists, including Fenix Fayetteville Members Jo Ann Kaminsky, Laurie Foster, Fawn Wonsower-Potter, Danielle Hatch, Lela Besom, Martha Guirl-Phillips, and guest artists Holly Laws, Dani Ives, Marianne Nolley, Brittyn Davis, Rosie Rose, Ziba Rajabi, Louise Halsey, Amanda Linn, Melissa Emily Gill, Melissa Lashbrook, Randi Curtis, Kimberly Kwee, Jarressa Johnson, Suzannah Schreckhise, Lauren Johnson, and Tina Oppenheimer.  
Fenix Fayetteville is located just off the square at 16 West Center Street, Fayetteville. The gallery has new hours: 11 a.m.-2 p.m. Thursday and Friday, 10 a.m.-1 p.m. Saturday. Keep up with the gallery and virtual viewing opportunities on the gallery's social media pages on Facebook and Instagram @fenixfayetteville and @fenixfayettevilleart and YouTube at Fenix Fayetteville.
ABOUT FENIX FAYETTEVILLE
A self-governing group of emerging and established visual artists working in all disciplines, Fenix Fayetteville was founded in 2016. The collective is committed to a culture of mutual support, a diverse and inclusive community, and collaboration. Members add their own vibrant voices to the creative culture growing in Northwest Arkansas, contribute to the active arts scene, and serve the community through their creative and educational work.