Crystal Bridges Museum of American Art debuts its first-ever folk art exhibition, American Made: Treasures from the American Folk Art Museum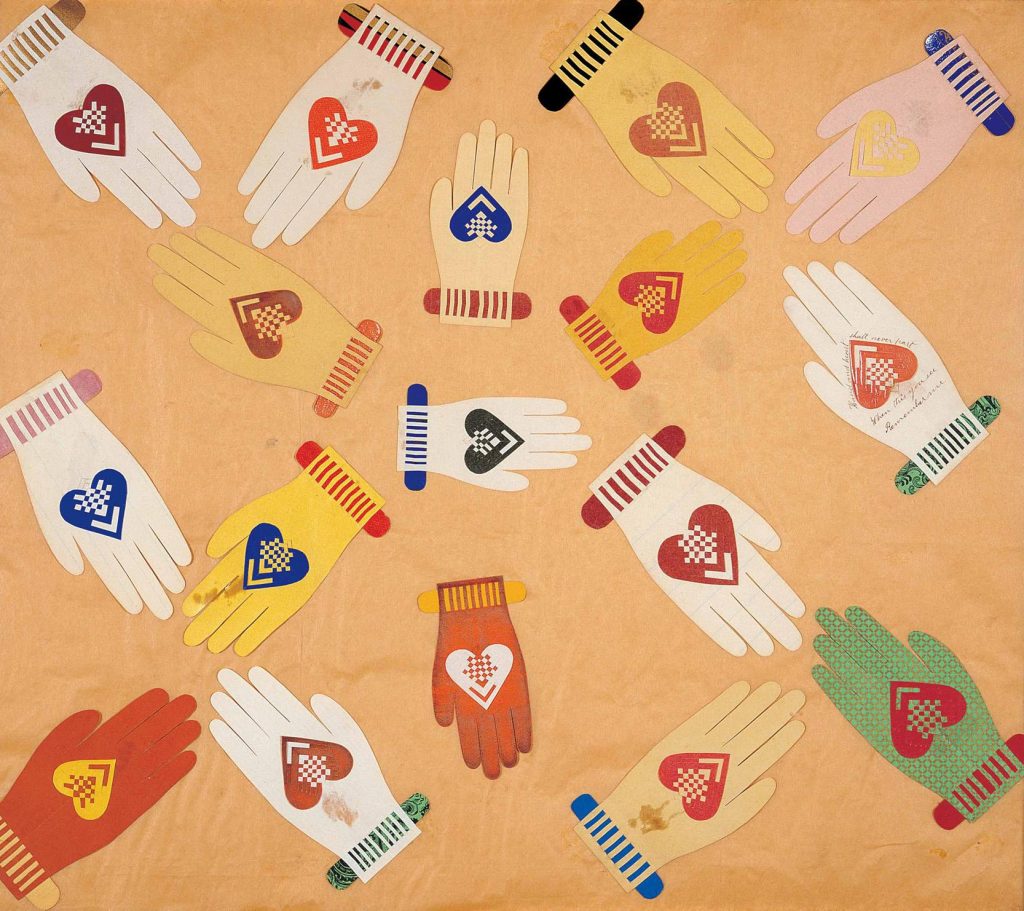 Crystal Bridges Museum of American Art announces the opening of American Made: Treasures from the American Folk Art Museum, on viewJuly 2 through September 19, 2016. The exhibition features 115+ works of art including quilts, carvings, signs, samplers, weathervanes, whirligigs, and more—handmade by Americans when the nation was young. Tickets are $10 for adults; free for ages 18 and under and museum members.
"We're excited for visitors to experience Crystal Bridges' first-ever folk art exhibition which provides a glimpse into early American life with these extraordinary objects," says Crystal Bridges Museum of American Art Executive Director Rod Bigelow. "As we approach the fourth-of-July holiday, American Made tells the story of a nation of makers."
Created especially for Crystal Bridges in partnership with the American Folk Art Museum in New York, the selection of artworks and exhibition concept forAmerican Made were provided by Stacy C. Hollander, Deputy Director, Chief Curator and Director of Exhibitions, American Folk Art Museum, NY. Written interpretation, exhibition design and educational programs were developed by Crystal Bridges. Sponsored at Crystal Bridges by George's and Becky and Bob Alexander.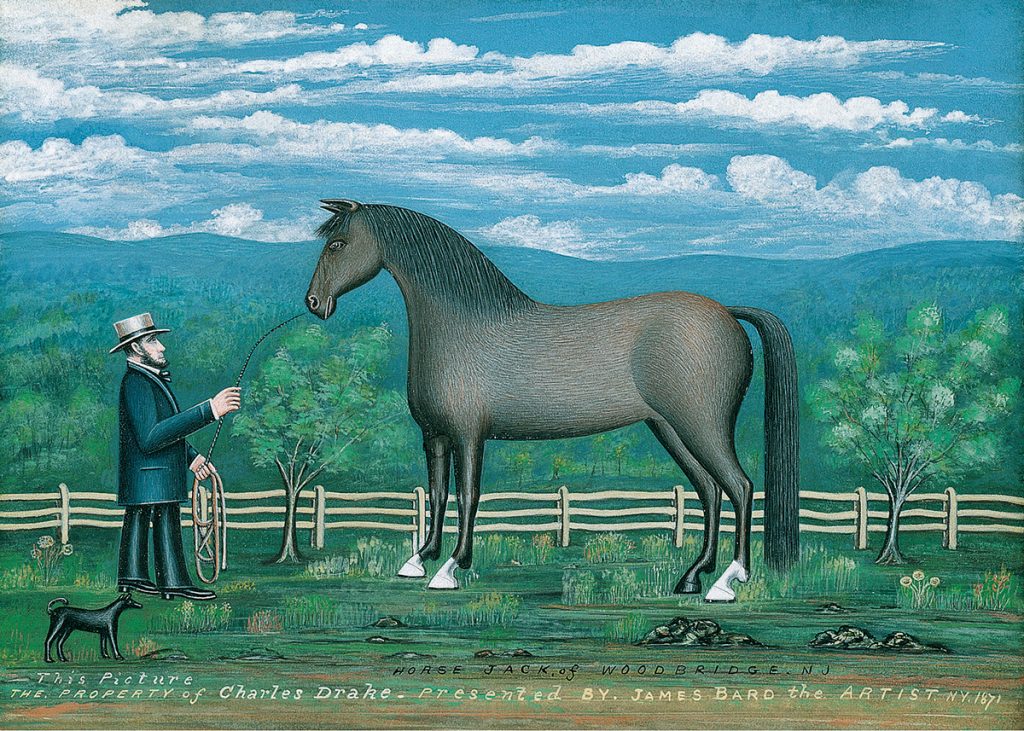 "We are honored that the American Folk Art Museum was invited to collaborate on the first folk art exhibition at Crystal Bridges Museum of American Art," says Hollander. "We are dedicated to reaching new audiences and having them discover the beauty and power of folk art to testify, inspire, move, and inform from a perspective that is unique in American art."
 American Made shares the story of early American culture and identity. Societal values, national symbols, and personal narratives are stitched together to showcase American creativity and resourcefulness. The artworks in the exhibition demonstrate a high level of skill and help chronicle everyday life of early Americans, as well as themes of patriotism and politics.
The exceptional variety in materials, subject matter, and scale can be seen throughout American Made. A few examples include a set of 4-inch tall, delicately crafted paper figurines of horses and soldiers used as children's toys post-Revolutionary War; a sprawling 6 x 7-foot embroidered silk map quilt of the United States that creates a snapshot of the nation's geography in the late 1800s; and a weathervane featuring an 8-foot tall copper figure of the Delaware Indian leader, Tammany (1890)—possibly the largest surviving American weathervane.
"American Made invites the viewer to look closely and discover the stories behind these works of art," says Crystal Bridges Curator Mindy Besaw.  "Many of the artists' names in American Made will never be known. They did not receive formal art education, but they had tremendous expertise and skill, and this exhibition is a way to honor their important contributions to our own artistic heritage."
This exhibition reveals the self-taught nature of American artists from the mid-1700s to the early-1900s, and tells the story of how these objects found their way into museums. After the Revolutionary War ended in 1783, the development of American identity and American art progressed along similar paths. The United States began as a grand experiment in self-governance, in which each citizen became a self-reliant participant. The idea of being "self-taught" became especially important to early American artists, who adopted the term as a point of pride. The self-taught artist expressed independence, self-realization, and self-direction as the nation cultivated a new, cohesive American identity.
The artworks in this exhibition were not shown and appreciated in art museums until the 1920s and 1930s. This gradual shift of folk art from everyday life to the walls of museums began with a growing desire to connect with an authentic American past. In the early twentieth century, a small but influential group of artists, curators, dealers, collectors, and critics started collecting and exhibiting American folk art. Their renewed interest drew attention to art forms that had previously existed primarily as household goods. For the first time, the work of self-taught American artists was integrated into the larger context of the fine arts, and the ordinary objects that once filled lives and homes were recognized as extraordinary.
"Folk art embodies a uniquely American character that resonates with many of us," says Besaw. "The artwork in American Made highlights the role folk art has played in the creation of a national identity. The exhibition also complements Crystal Bridges' own collection of paintings and sculpture and broadens our definitions of American art."
Additional treasures complement the exhibition at Crystal Bridges:
Audio Tour – features 20 objects, centering on the stories behind the works.
Discovery Guide– a brochure designed for all ages that includes a scavenger hunt and encourages an in-depth look at the objects.
In-Gallery Activity Space – invites visitors to create their own magnetic quilt squares, contribute to a community loom, and design stencil boxes to take home.
Local Artist Demonstration Space – weavers, quilters, metalsmiths, woodworkers, broom makers, and many more will demonstrate their crafts throughout the exhibition.
Take-Home Reading List – suggests works of early American literature published during the era of the exhibition. Rare editions of many of these books are on display in the museum library including Moby Dick, The Legend of Sleepy Hollow, and The Adventures of Huckleberry Finn.
Exhibition Tours: Mondays and Thursdays,

1 to 2 p.m.

 Enjoy a tour through the temporary exhibition with one of Crystal Bridges' knowledgeable Gallery Guides.
Public Programs: Crystal Bridges will offer more than 20  programs related to the exhibition, including the Exhibition Opening Lecture on

Friday, July 1

, with Stacy C. Hollander, Deputy Director, Chief Curator and Director of Exhibitions at the American Folk Art Museum.
Non-flash photography is welcome for personal, non-commercial use. #CBAmericanMade.
About Crystal Bridges
The mission of Crystal Bridges Museum of American Art is to welcome all to celebrate the American spirit in a setting that unites the power of art with the beauty of nature. Since opening in 2011, the museum has welcomed 2.5 million visitors, with no cost for admission. The collection spans five centuries of American masterworks from Colonial to current day and is enhanced by temporary exhibitions. The museum is nestled on 120-acres of Ozark landscape and was designed by world-renowned architect Moshe Safdie. A rare Frank Lloyd Wright house was preserved and recently relocated to the museum grounds. Crystal Bridges offers public programs including lectures, performances, classes, and teacher development opportunities. Some 130,000 school children have participated in the Willard and Pat Walker School Visit program, which provides educational experiences for school groups at no cost to the schools. Additional museum amenities include a restaurant, gift store, library, and 3.5 miles of art and walking trails.
For more information, visit CrystalBridges.org.