CALS announces highlighted author Rob Hart for upcoming book festival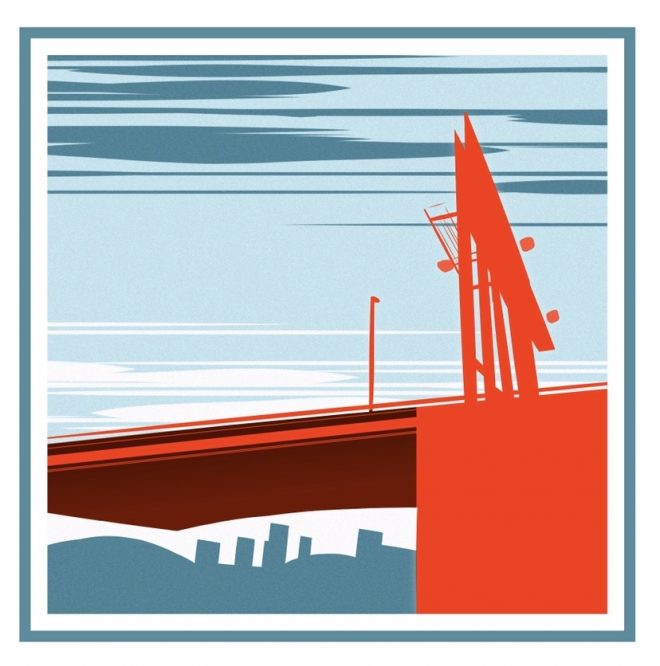 The Central Arkansas Library System has released a list of featured authors for the upcoming Six Bridges Book Festival in Little Rock from April 23 to 26. The highlighted author for the 2020 event is the accredited mystery writer Rob Hart, author of the Ash McKenna series (New Yorked, City of Rose, South Village, The Woman from Prague and Potter's Field), as well as a list of short-stories readers may know as their favorite thrillers.
During the festival, Hart will discuss his first stand-alone novel, The Warehouse, a story set in the near-future that showcases our modern society's greatest fears. When Paxton begins working for the Cloud, a tech company that has taken over the American economy, and Zinnia works to infiltrate the enterprise, the two stand at odds as they unravel the dark truths of the nation's corrupt driving force. 
According to CALS's understanding of the novel, the first 15 pages set the mood for the rest of the book while introducing abandoned towns and brutal corporate efficiencies detailed in a new world, one that has been devastated by greedy monopolies. Hart has described his novel as "Big Brother meets Big Business," which is a guaranteed book to keep readers up at night. 
In an interview with the CALS, Hart said the revelation behind The Warehouse came from looking at every single American who paid more in taxes than Amazon did last year. "…If you look around at our crumbling infrastructure, schools and services, that's the reason why. I truly believe corporate welfare is more dangerous than anything else." 
As he was working on details for the novel, Hart said he stumbled upon an article explaining how corporations move into depressed areas of the country and offer poor wages, working-conditions and hours, leaving the community with few employment options and further poverty. "That was back in 2012, and I kept coming back to the research and seeing patterns and dropping notes in my files. Eventually I knew that if I didn't write this novel, someone else would, and I had to write it," he said. 
Ron Howard, director of Apollo 13 (1995), A Beautiful Mind (2001), Parenthood (1989) and other popular films is in line to direct the feature film adaptation of Hart's novel, The Warehouse. 
In a January tweet by the master of horror, Stephen King, he reported, "THE WAREHOUSE by Rob Hart: Here's an engrossing novel that will make you forget all about your favorite streaming service for a few nights." 
Aside from the Six Bridges Book Festival, here are a few more upcoming events to look forward to through CALS:
Feb. 20: Politics in the South lecture by Angie Maxwell
Feb. 21: William Grant Still Tribute
Feb. 22: CALS 110th Anniversary
For more information on other featured authors during the festival and upcoming events for CALS, visit cals.org.