Arkansas Arts Council and TheatreSquared to host screenwriting workshop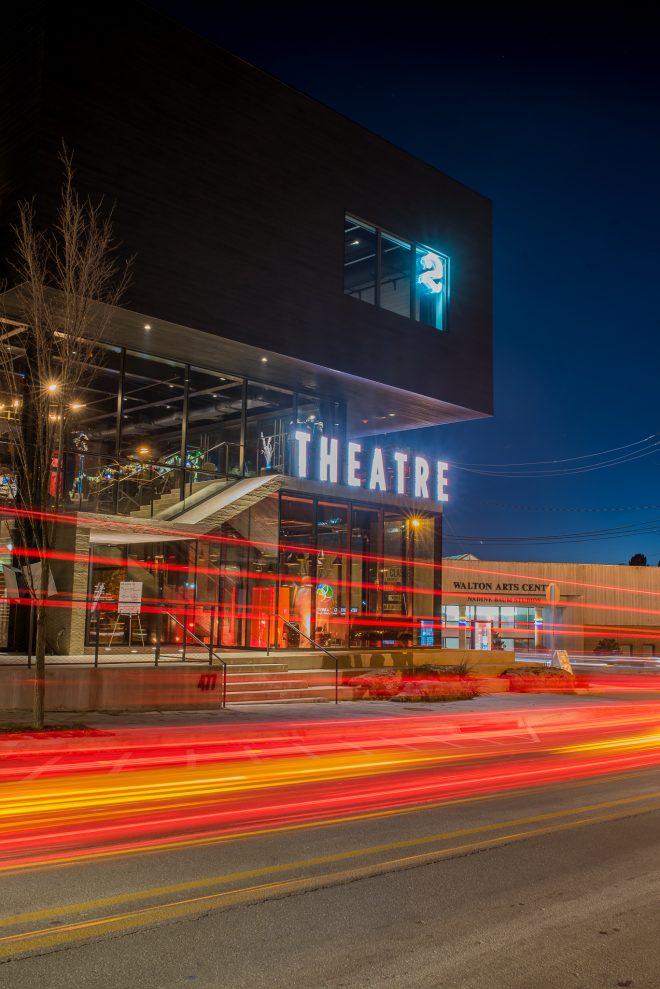 WORDS / ARKANSAS ARTS COUNCIL
Come learn the art of screenwriting with professional writer and instructor Dr. Russell Leigh Sharman from 10 a.m. to 4 p.m. Saturday, March 7 at TheatreSquared.
Join Sharman for a one-day, intensive workshop that covers the basics of screenwriting and advanced topics, including building compelling characters, the importance of a clear narrative and dramatizing themes. The hands-on workshop includes writing exercises and professional advice, such as what to do after a screenplay is written.
Tickets are $15 per person and include lunch. Participants must indicate whether they have any dietary needs, including vegetarian, when registering. Tickets are available at arkansasarts.org.
Seating is limited, and this workshop routinely sells out, so get a ticket while you can. Attendees must register by March 3.
Sharman is a writer, filmmaker and anthropologist who has written for various studios and production companies, including Warner Bros., Fox, Disney, MRC, DeLine Pictures, 21 Laps, Participant Media, Montecito Pictures, Original Media, Dark Horse Entertainment, Strange Weather and Real FX. He is the writer-director of "Apartment 4E," a feature adaptation of his stage play. He has been involved in a multitude of short films and documentaries.
Sharman has a doctorate degree in cultural anthropology from Oxford University and is the author of two books, "The Tenants of East Harlem" and "Nightshift NYC." He teaches film at the University of Arkansas in Fayetteville.
The workshop comes as the Arkansas Arts Council opens its Individual Artist Fellowships awards, which include a category for screenwriting. The application deadline is April 10. More information about the fellowships is available at arkansasarts.org.
TheatreSquared is hosting the workshop, which is part of the Arkansas Arts Council's GetSmART! Learning Series. The learning series provides affordable, art-related professional development, training and networking opportunities to Arkansans statewide.
Parking is available at the public lot across the street from TheatreSquared or at the Spring Street Deck at Spring and West streets. The parking lots operate on a pay-by-space model with credit card or smart phone.
For more information, contact Robin McClea, artist services program manager, at robin.mcclea@arkansas.gov or at 501-324-9348.
About the Arkansas Arts Council
The Arkansas Arts Council, a division of Arkansas Heritage, advances the arts in Arkansas by providing services and supporting arts endeavors that encourage and assist literary, performing and visual artists in achieving standards of professional excellence. In addition, the Arkansas Arts Council provides technical and financial assistance to Arkansas arts organizations and other providers of cultural and educational programs. Other divisions are the Arkansas Historic Preservation Program, Arkansas Natural Heritage Commission, Arkansas State Archives, Delta Cultural Center in Helena, Historic Arkansas Museum, Mosaic Templars Cultural Center and the Old State House Museum. Funding for the Arkansas Arts Council and its programs is provided by the State of Arkansas and the National Endowment for the Arts. Arkansas Heritage is a division of the Arkansas Department of Parks, Heritage and Tourism.