Feminist, pop-culture inspired jeweler has bang-up night at SoMa After Dark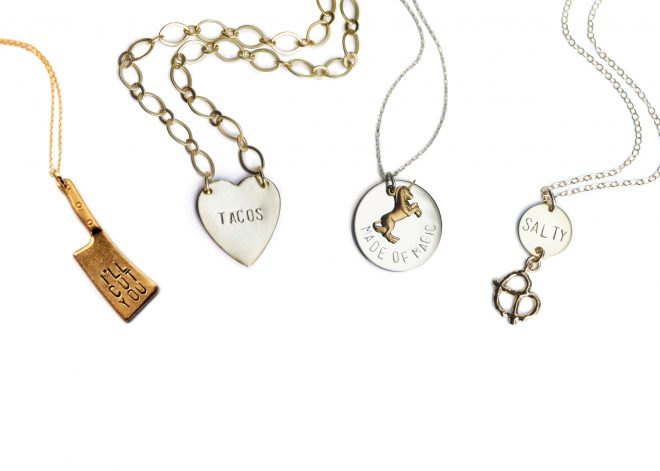 The feminist, pop-culture inspired jeweler Stacey Bowers, artistically known as Bang-Up Betty, is always looking to participate in pop-ups to sell her work, which she did during SoMa After Dark Friday at Electric Ghost on July 12. 
"I heard about SoMa After Dark and thought, I really want to get involved," said Bowers, the mastermind behind the jewelry business. "It's a great opportunity if you don't have a storefront."
Her work, which is predominantly jewelry, also includes pins, stickers, and t-shirts, with slogans like "smash the patriarchy," "made of magic," and "salty." The business is named after her cat, Betty.
Bowers' work can be browsed on her website, bangupbetty.com. 
The night in downtown Little Rock also included a free make-your-own-earrings bar at the Argenta Bead Company, a Kelly Van Hook pop-up at South Main Creative, and a viewing of Dylan Mortimer's art at The New Gallery.
The next SoMa After Dark will be Friday, Aug. 2. For updates on SoMa After Dark, visit their Facebook page, SoMa Little Rock.