Ballet Arkansas presents its most diverse program to date with lineup of celebrated female choreographers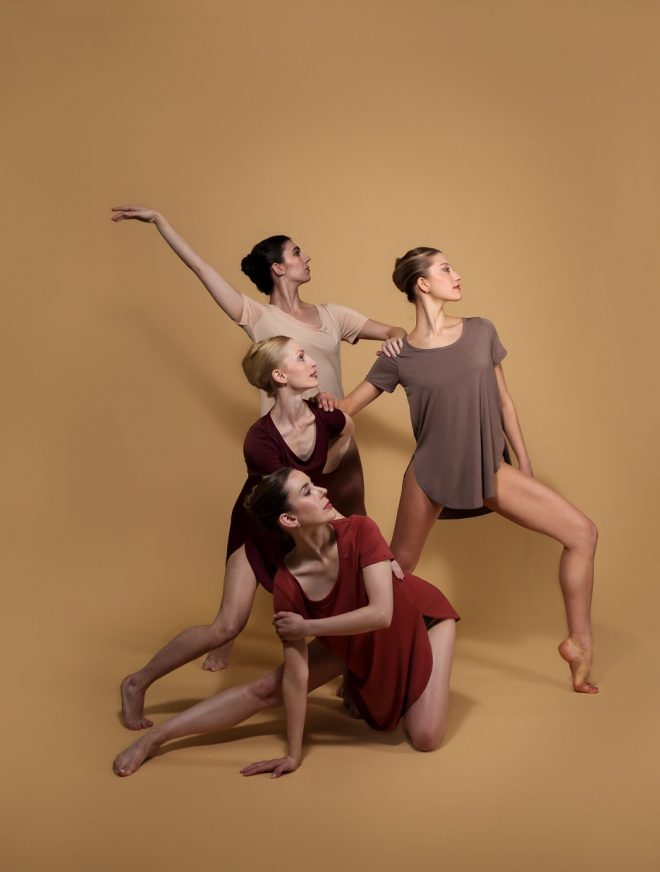 Ballet Arkansas recently announced a collaboration between four celebrated female choreographers, who will bring Ballet Arkansas's presentation of Vivaldi's The Four Seasons to life in the spring of 2022. The program is scheduled at UA – Pulaski Tech's CHARTS Theater and is the climax of the organization's 2021-2022 season. The program will be presented by the Stella Boyle Smith Trust and repertoire includes four world premieres alongside Gerald Arpino's epic Confetti, created for the Joffrey Ballet in 1970.
"The Four Seasons is one of the world's most beloved scores, and each 'season' has a personality all its own. I see a wonderful opportunity in the score, for the community to experience four distinct choreographic voices through the creation of a world premiere work," said Michael Fothergill, executive and artistic director of Ballet Arkansas. "I wanted to use this production as a vessel to honor the creative expression of today's female dancemakers, and I am in awe of the passion and talent of each of the women we've selected to debut a new work," Fothergill said.
Each choreographer will create her world premiere work digitally, with rehearsals streamed into Ballet Arkansas's downtown dance studio. "One thing that we discovered over the course of the pandemic is that our audience is quite interested in viewing the rehearsal process," Fothergill said. "Through the streaming of rehearsal broadcasts, the public will gain insight to the hard work our dancers put forth each rehearsal day, and they will learn about each choreographers' unique creative process as the work readies itself for the stage."
Selected Choreographers
Xin Ying – Principal Dancer, Martha Graham Dance Company
Ashley Green – Dancer, 2021 Princess Grace Award winner for Dance, Alvin Ailey American Dance Theater
Mariana Oliveira – Freelance Choreographer, Founder of Union Project Dance Company | https://youtu.be/HgSniTVrSZ0
Maddy Falconer – Freelance Choreographer, YAGP Outstanding Choreographer | https://youtu.be/KOEqQYoY63c
"I selected these choreographers because I was enamored with their movement styles. Each is unique and will both compliment and contrast the others. This will be a great endeavor for our dancers in that they have the benefit of learning four unique movement vocabularies. This will also keep our audience on its toes," Fothergill said. Rehearsals for The Four Seasons will begin in early September, and Ashley Green will be the first of the lineup to begin her work. "These women are active members of the dance community and have engagements that require a delicate balance of each choreographer's time. Rehearsals for each commission will be staggered throughout the season, marrying Ballet Arkanas's seasonal calendar with each choreographer's availability. In this way, a digital collaboration provides added flexibility."
To learn more, visit www.balletarkansas.org/tickets.
The Four Seasons Performance Schedule 
April 21-24, 2022 – UA – Pulaski Tech CHARTS Theater
April 22, 2022, 10:30 a.m. – Student Matinee Performance
Photography Credits:
Ballet Arkansas Images | Melissa Dooley Photography
Mariana Oliveira – Nicollete Nunez
Ashley Green – Tony Moux
Xin Ying – Rod Brayman
Maddy Falconer – Corey Weber