Ballet Arkansas Announces Enrolled Classes for Children & Adults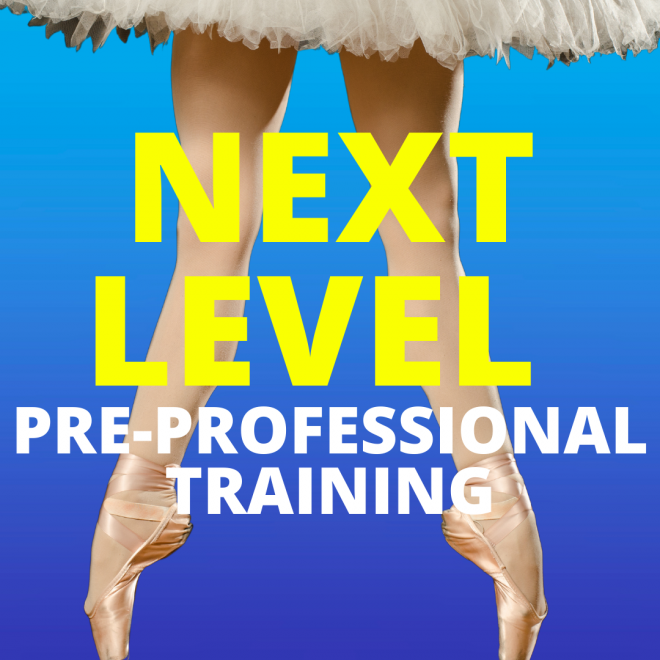 Ballet Arkansas has expanded education programs and will offer year-round enrolled dance classes for children and adults at Ballet Arkansas's studio in Downtown Little Rock. Beginning on September 6th, classes for children ages 3 and older and adults of all ages and abilities are available throughout the week in two convenient 11-12 week sessions. Adults may enroll by the month or for the full session. 
"Students have the flexibility to train when they like with expert instructors from one of the nation's top 100 ballet companies – all at an affordable price," says Executive & Artistic Director, Michael Fothergill.
Classes for Children
In addition to an abundance of programs for k-12 students, community cast opportunities, and community outreach initiatives, Ballet Arkansas provides introductory, supplemental, and pre-professional classes for dancers of all backgrounds. Beginner to advanced level ballet training and supplemental classes in a variety of dance disciplines are taught by a seasoned faculty consisting of current professional dancers of Ballet Arkansas. Classes are designed to support the healthy advancement of each student's technical and artistic abilities while fostering a love for the artform in the process. Faculty will introduce students to elements of the Cecchetti method, ABT curriculum, and Royal Academy of Dance syllabus, as well as various aesthetic styles to ensure students have a broad understanding of ballet in all its forms. Students have access to valuable mentorship opportunities provided by the company's leading dancers and guest instructors, helping them to navigate the profession from the inside out as they make important decisions regarding their future.
Classes for Adults
This Fall, Ballet Arkansas will expand its current enrolled classes for adults to provide four classes per week for adults of all ages and abilities. Adults may enroll by the month or for the full session. Students train in Ballet Arkansas's state-of-the-art downtown facility, home to the state's professional ballet company. Students have the benefit of a seasoned faculty, affordable rates, small class sizes, and safe practices for the prevention of communicable illness.
"As a nonprofit Ballet Arkansas was established to serve its community, with a mission to captivate the public through artistic excellence in the presentation of world-class performances and education programs. It is our job to ensure that the community has access to a wide variety of dance training programs that inspire a love for dance and provide Arkansans with the avenues to succeed within the profession. We welcome individuals of all ages, abilities and backgrounds to participate in these new class opportunities, exploring and furthering their passion for dance in every way that they can. I look forward to seeing Ballet Arkansas's downtown studio space filled with dancers at every hour of the day and night throughout the week and weekend," says Associate Artistic Director, Catherine Fothergill.
Registration
Registration is now open for the 11 week Fall Session and adult classes. There is a $15 non-refundable registration fee for classes that are enrolled for the full fall session. Classes are filled on a first-come, first-serve basis, and classes have minimum and maximum capacities to ensure quality instruction. Registration is due in advance of beginning classes, and payment is due in 3 monthly installments. Students registered for Ballet Arkansas's enrolled classes are registered for the entire session and are responsible for payments throughout the end of the Fall session.
Learn more about Ballet Arkansas's enrolled classes at www.balletarkansas.org/enrolled-classes and direct all inquiries to education@balletarkansas.org.
About Ballet Arkansas
Ranked among the top 100 ballet companies in America by the Dance Data Project, Ballet Arkansas was incorporated as a 501(c)(3) nonprofit corporation in 1979. Over the course of its 43 year history, its world-class education programs and performances have touched the lives of nearly half a million Arkansans. Under the leadership of Michael and Catherine Fothergill, Ballet Arkansas employs a diverse professional company of 14 dancers from across the nation and presents a vibrant repertory of the classics, celebrated works of American dance, and original works by the world's most visionary dance makers. A statewide leader in dance education, Ballet Arkansas produces year-round education programs for children and adults at its downtown Little Rock headquarters and elsewhere across Arkansas. For more information, visit www.balletarkansas.org.