BACK HOME WITH CHRISTINA ARQUETTE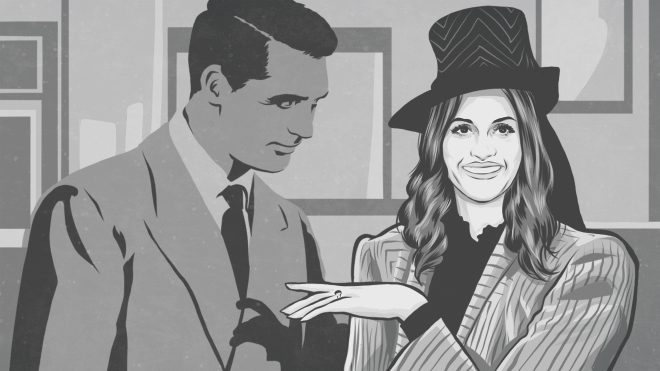 WORDS / SUMMER EL-SHAHAWY
ILLUSTRATION / PHILIP HUDDLESTON
Christina Arquette is a modern-day Renaissance woman; with experience in news reporting, entertainment coverage, documentary-making, and film production, she truly does it all.
Arquette also sits on the board of the Arkansas Cinema Society and works with the film production company XTR as a producer and investor.
"I took a very lengthy route to get where I am today," Arquette said. "I started as a news reporter after going to NYU, where I studied journalism. In fact my first job as a reporter was at KATV in Little Rock, Arkansas. I always loved the news and storytelling, and I had an interest in documentaries early on."
After her stint of news reporting, Arquette's career began to shift into the entertainment sphere.
She found a job at the CBS affiliate in Dallas where she had her own local show covering arts and entertainment, and moved on to a job as a traveling reporter with The Dallas Mavericks before eventually getting hired at The Insider / Entertainment Tonight. Arquette said this is where she became more interested in production and started to dig deeper for stories.
"I would have to say some of the interviews I did at Entertainment Tonight were pretty cool," Arquette said. "Interviewing Oprah was a career highlight, so was Tom Cruise on top of The Empire State building."
In addition to working with Oprah and Tom Cruise, Arquette worked on the production of You Cannot Kill David Arquette, a documentary on David Arquette's return to wrestling. 
"This was also a huge moment of growth for me as a producer. I basically wore every hat on this production; I was even in the film," Arquette said. "When David was stabbed in the neck during a death match, I was dealing with the emotional turmoil a wife would feel, while also documenting it."
The documentary was selected to show at SXSW in 2020 and was later acquired by SuperLTD and is currently on Hulu for viewing. 
"A good film is also the result of someone's passion. One of my favorite formulas in film is the hero's journey, which you will find in You Cannot Kill David Arquette. It wins my heart every time."
Arquette is a producer and investor at XTR and said it has been a pivotal moment in her life and has brought her into a new chapter of her life as a businesswoman.
"XTR is a career highlight for me," Arquette said. "XTR supports a real sense of community among artists, and meeting so many incredible directors and filmmakers have all impacted the way I think about film." 
This year, XTR helped co-finance eight films at Sundance. The company's goal is to support incredible filmmakers, and provide them with the resources they need to tell their stories including financing, development, production and distribution.
"To me storytelling is so important and to watch masters do it, is literally like a master class in film for me," Arquette said. "I also fell in love with Rochée Jeffrey; she does it all: writes, directs, produces, and performs. I think it's so important to see film from all sides to be able to create something masterful."
Originally hailing from Hope, Arquette is back producing films in her home state.
"There is incredible homegrown talent in Arkansas from filmmakers to actors, directors, and the list goes on," Arquette said. "The hospitality in Arkansas makes me smile every time I am there. We have produced two films in Arkansas over the last few years, and it always feels magical. Arkansas has so much to shoot and so many wonderful people to employ."