Arts Center of the Ozarks holds annual Arts Rising Gala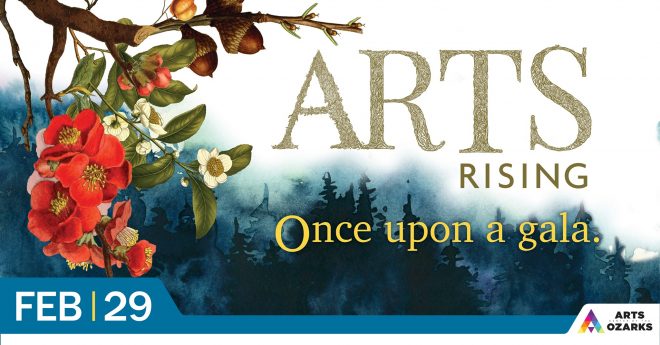 The Arts Center of the Ozarks in Springdale will host its annual Arts Rising Gala from 7 to 11 p.m. on Feb. 29, with this year's theme, "Once Upon a Gala." The fundraiser will recognize Chris and Debbie Weiser as well as honorary volunteer, Denise Richards. 
"Once Upon a Gala" will celebrate fairy tales, admire "the sometimes mysterious world of storytelling" and announce the ACO's 2020-2021 season lineup, according to a press release. Included in the admission ticket will be culinary delights, games, raffles, a wine studio and live music. Cocktail or fairy tale attire is encouraged.
Tickets can be found at acozarks.org/arts-rising-gala for $120. Sponsorship opportunities are still available. 
The ACO has dedicated itself to creative and entertaining educational experiences for the Northwest Arkansas region since 1967. For over 50 years, the ACO has used the arts to influence the growth of an "economically, socially and culturally vibrant Springdale community," by hosting a myriad of theater performances, visual arts, special occasions and production classes for all ages, according to its Facebook page.
Along with the annual gala, other upcoming events at the ACO include:
Jan. 14–March 28: Leah Grant's print exhibit
March 6–8: Main Stage – See How They Run
May 8–10: NWA Audio Theater Presents "Alice's Adventure in Wonderland" 
For more information on the ACO's affairs, news and volunteer opportunities, visit acozarks.org.