Artist Suzannah Schreckhise discusses making the 2019 Black Apple trophies, previews 2022 installation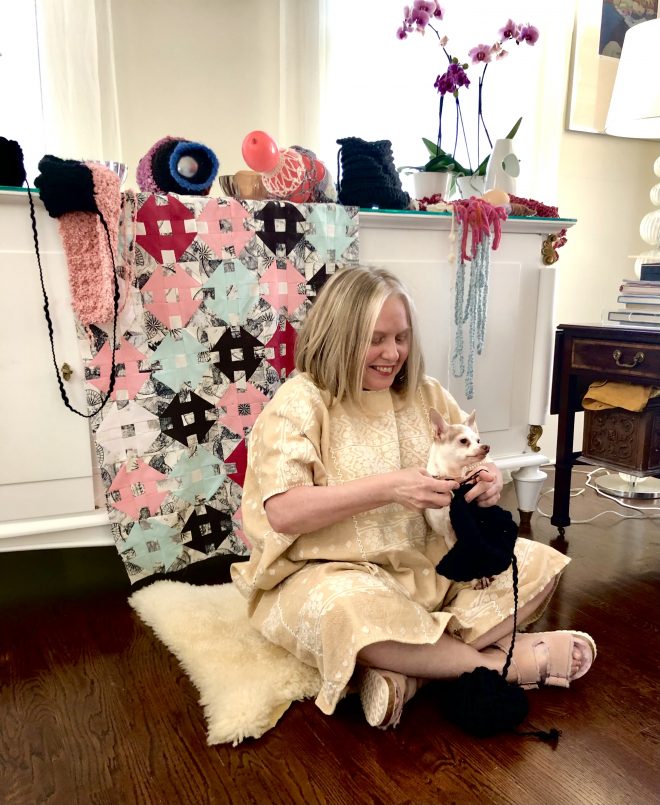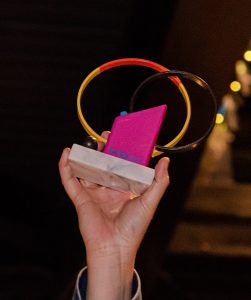 After a pandemic-induced two year hiatus from The Idle Class's Black Apple Awards, the 2022 in-person ceremony is finally upon us. In a look back, today we're featuring Fayetteville artist Suzannah Schreckhise — the artist behind the unique, vibrant abstract 2019 Black Apple Award trophies. 
In-line with Schreckhise's brand, she made these awards with bent wood mounted to marble, painting them using a custom-mixed "bright, lively" color palette. She took inspiration from Italian design and architecture group, The Memphis Group.
"I came up with the color palette," Schreckhise said. "I custom mixed all the colors myself, and all of the awards were different. There weren't any exactly alike.
"I get bored making the same thing over and over, and the other thing, I just thought it would be unique if everyone had, you know, if there was a consistent color theme and consistent shape, but everyone had a slightly different award."
Now, as the 2022 Black Apple Awards approach March 25, Schreckhise will still have a hand in the evening's art display. Of the numerous art displays to be seen at the ceremony, look for her new series using fiber and balloons. The display will explore the idea of non permanence as the balloons lose their air over time.
Having had a degree in art, Schreckhise didn't decide to become a full time artist until 2018, when she turned 50.
"I realized that I sort of felt like I had a finite amount of time left and that's something that I'd always wanted to do, but was raising my son and kind of insecure about it," she said. "But when I turned 50 I just decided if I don't do it now I'm never going to do it. So I just started doing it full time and I just pushed myself into it."
Check out more about Schreckhise and her work here.