Uptown Eyes to host art show for Anthony Davis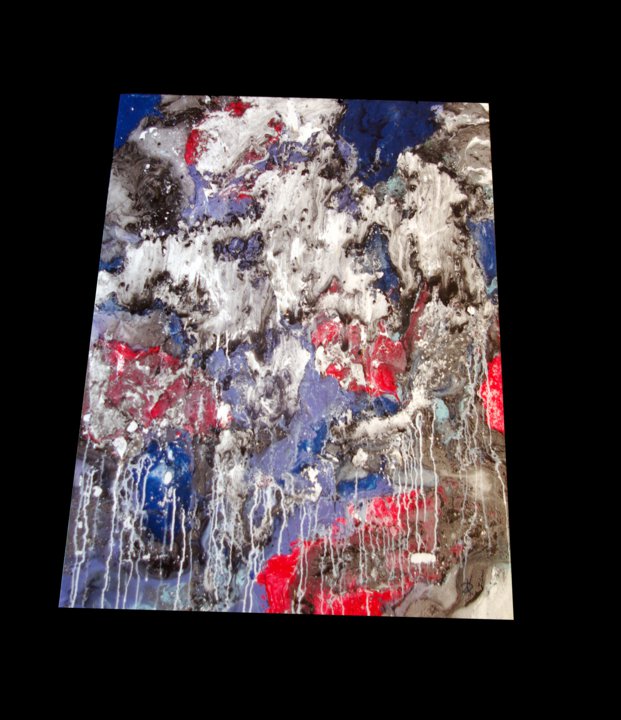 WORDS / MORGAN COOK
Uptown Eyes in Fayetteville is hosting an art show this year featuring the work of NWA artist, Anthony Davis.
For his entire life, Davis had been interested in art and collecting different pieces for his home. Until one day, Davis said he "had an epiphany that I could be creating my own works," and he has been ever since.
Anthony Davis is a professional artist living here in Fayetteville, specializing in textured and abstract art. He says his favorite subject to paint is abstract, because it gives him "the freedom and versatility to experiment with different color and mediums, as well as different methods."
As an Arkansas native, Davis said he loves living in a community that encourages and openly embraces creativity and art. "Being able to be saturated with other artist's work and perspectives keeps me pushing limits in my own work because you never stop learning. People that live in this community truly appreciate the effort and time that goes into a hand-crafted piece," Davis said, and he feels very fortunate to have his art being showcased in this area.
As for his motivation, Davis said he finds inspiration from a variety of subjects. From nature, music, architecture, or even a certain mood he is in, Davis said "I really never know where a piece is going to take me until I am in the moment. In my opinion, that's what is so special about looking at abstract art. Everyone sees is differently. It's alive and ever-changing."
You can find Anthony Davis' art at Uptown Eyes, and also at V.S. Mobley's General Store in Fayetteville. For more information about his work, you can reach Anthony Davis at advisualart@gmail.com.
Photos courtesy of Anthony Davis