Q&A: NWA Girl Gang's Rachel Fox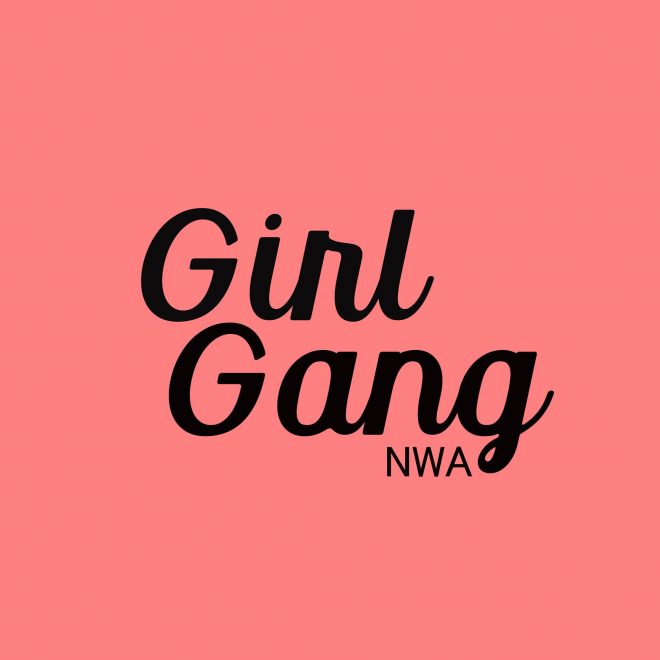 She's beauty, she's grace, she's everywhere around the Northwest part of our state since her move here last October. Before she joined the amazing Northwest Arkansas Fashion Week crew as marketing manager, Rachel Fox came to Fayetteville with her family from Raleigh, North Carolina, looking for some new opportunities. She decided to start NWA Girl Gang, a group that aims to "recognize, connect, network, inspire, and support our movers, shakers, makers, artists, musicians, creatives, entrepreneurs and advocates in our community." With a description like that, we had to know more.
IC: When was NWA Girl Gang founded? Why?
RF: I started the Instagram account for NWA Girl Gang at the very end of October 2018, one night around 2:00 a.m.  I had just moved to Arkansas from Raleigh for some new opportunities for myself and family.
At that time, I had already seen "Girl Gang" platforms in a few other cities .My home-city of Rochester, New York, had one founded about two years ago. Additionally, Grace Bonney's book "In the Company of Women" and "Good Company Magazine" were both motivators. I knew that I wanted to put my own spin on a Girl Gang in (what I thought was) such an up-and-coming place (which it is) here in my new home in Northwest Arkansas.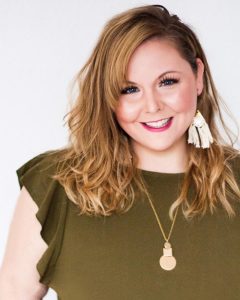 What I soon realized after moving to Arkansas, is that it looked very different then the colorful cities I once lived in before. Farms, cows, Brick Kit homes in cul-de-sacs, lots of Walmarts, college kids, families with young children–homogenous.
Don't get me wrong–I was thrilled about Crystal Bridges, the amazing schools, a tight-knit community, but something was missing. It seemed as though Northwest Arkansas connected more to working-class families, exclusive experiences, and those that wandered in for business ventures. That is when I realized, soon after I started the Instagram account, that my mission would not only be promoting female entrepreneurship, but promoting visible diversity and inclusion through female entrepreneurship in the area.
What's the purpose/mission?
To find all the diverse and unique females (or identify as females) creatives in Northwest Arkansas, highlight them, and to give them a platform to share their talents and their voice with the world.
We have even had two Girl Gang events in the six months it's been around with over 50 women at both events. We have also had a few pop-up events with local female-owned-and-operated businesses. We also promote other creative events constantly in the community on social media. Let us help you share your events!
When I finished setting up the Girl Gang that one night at the end of October, I fell asleep and it was like I woke up and had 800 followers. That told me that there really was a need for this Girl Gang movement here in the NWA. So I dove in head-first and never looked back. It has opened so many doors for me and other women in our community, and that is a beautiful thing. We have such an amazing creative, diverse, talented community, we just needed something to bring our female creatives together. Collaboration is always key!
Are there any events coming up?
We will soon have another Meet + Greet at Hark & Harold Co. the end of spring. We are also partnering with local businesses and organizations for pop-up events, and working on a Dance and Music experience featuring all local, female DJ's!
What else should we know about NWAGG?
The great thing about NWA Girl Gang is that it's not about me, or a team of people behind it running it, it's all about the females in the community that deserve to be in the spotlight and that want to connect with other creatives. To learn and grow and be good examples to each other.
I can say that my own personal experiences have helped me shape the Girl Gang. I was that artist that showed her paintings in galleries in college, I spent hours in a dark room developing my own film for photography, I had an Etsy Shop, I became a mom, I became an advocate, I became a freelancer, and then a businesswoman. It took me a while to get the confidence I needed to put myself out there and now I'm unstoppable! I hope that Girl Gang can help other women get to that point. To be bold, have aspirations and to be unstoppable.
Keep up with the NWA Girl Gang and movement on Facebook, @nwagirlgang on Instagram, and on their website.