The Writers' Colony announces new board member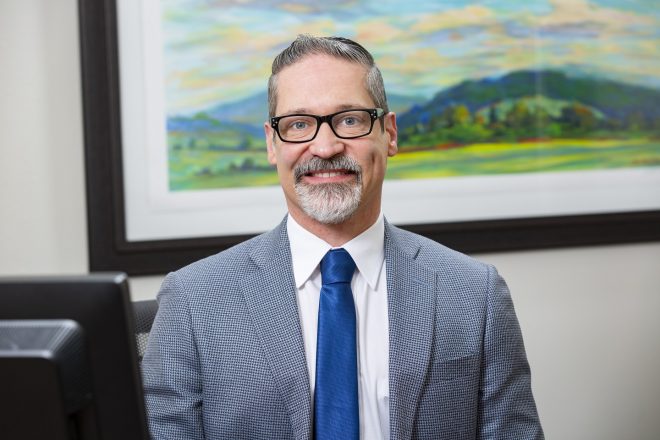 The Writers' Colony at Dairy Hollow (WCDH) announced its newest board member, John-Michael "JM" Scurio.
"We are so fortunate to have John-Michael on our board of directors," said Board President Peggy Kjelgaard, about the appointment. "He brings professionalism, strategic thinking, positive energy, and a powerful network to the table. The future of the Writers' Colony is in good hands, thanks to visionaries like John-Michael that have accepted the challenge to be a part of our team and help us grow."
Scurio is the Senior Human Resources Business Partner at George's, Inc. in Springdale, where he provides Human Resources support and counsel to senior leadership with the understanding that, for George's, exemplary service is the primary objective.
Originally from Medford, Massachusetts, Scurio earned his Bachelor of Fine Arts degree in Musical Theatre from the Boston Conservatory at Berklee. He spent eight years as part of the International Entertainment Team, sailing the high seas with Holland America Line leading entertainment operations. In 1999, Scurio was promoted to Regional Manager, On Board Programming and Holland America Line relocated him to Seattle where he lived for 11 years. In 2008, he moved to Dallas where he led the Human Resources teams at Neiman Marcus, Westin Galleria Dallas, The Joule Dallas, Westin Dallas Downtown, and Four Seasons Resort and Club at Las Colinas.
In June 2018, Scurio, his life-partner, Jeffrey, and their chihuahua, Kirby, moved from Dallas to their historic home in downtown Eureka Springs. Scurio has fallen in love with his new hometown and blogs about it at  http://www.iloveureka.com.
"Our strategic board focuses on looking ahead and beyond," Scurio says. "I am so proud to be part of this group of talented people, and it's very much an honor to contribute to the evolution of this beautiful place for our writers and our community. We truly have something special here."
Scurio also serves on the Board of Directors for the Rogers/Lowell Chamber of Commerce. Scurio is an avid reader, a violinist, and he loves to travel and explore new destinations.
Since opening its doors to writers in 2000, The Writers' Colony at Dairy Hollow has made a lasting impact on the arts and literary communities providing uninterrupted residency time for writers of all genres, including culinary, composers, and artists, without discrimination. The WCDH has hosted over 1,500 writers from 48 states and 13 countries. For more information, please visit www.writerscolony.org.