Tinkerfest returns to Scott Family Amazeum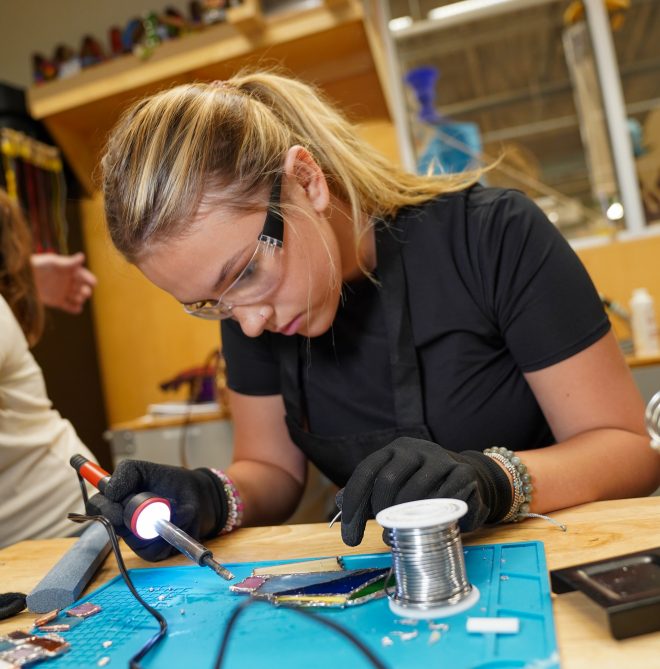 Make, play, tinker, and explore with regional experts, mechanics, craftspeople, and artists at Tinkerfest! Join us at the Scott Family Amazeum, located in downtown Bentonville, on Saturday, September 23, from 10 a.m.-5 p.m. for a day of fun for the whole family. This festival is included with admission to the Amazeum! Tinkerfest will have 24 activity stations both indoor and outdoor, a sensory alley, a sponsor zone, and a food truck zone. The Amazeum is partnering with six national museums, three local schools, two local public libraries, four community organizations, and three makers in residence.
Tinkering is all about hands-on experiences, learning from failures, and spending unstructured time exploring and inventing. It's an open-ended creative process where the focus is on personal meaning, not just the product. Tinkering is about the journey, not just the destination.
Tinkerfest is a one-day festival celebrating creativity, curiosity, and innovation. At Tinkerfest, makers, artists, and tinkerers come together to showcase their work, inviting you to join in the DIY fun. You can try bookbinding, taking apart a real car with real tools, woodworking, metal manipulations, and more! Experience hands-on, open-ended discovery celebrating science, technology, engineering, art, and creativity. Reclaim, reuse, and reconstruct cast-off materials, learn new skills, and explore innovative making.
The Amazeum's Tinkerfest is part of a larger regional Tinkerfest collaboration at three other museums in our region this September. Show your Amazeum membership card at each museum to receive free admission! You can find more information about the regional Tinkerfest events at Tinkerfest.org
Discovery Lab (Tulsa) – September 9
Museum of Discovery (Little Rock) – September 16
Scott Family Amazeum (Bentonville) – September 23
Science Museum of Oklahoma (Oklahoma City) – September 30
Get ready to put on your "tinkering" cap at the Amazeum on Saturday, September 23, 2023. Visit www.Amazeum.org for information and details about Tinkerfest!
###
The Scott Family Amazeum is a hands-on, interactive museum featuring Science, Technology, Engineering, Art, and Math (STEAM) activities for families. Located at the intersection of J Street and Museum Way in Bentonville, the Amazeum experiences include a climbable tree canopy, indoor cave, the 3M Tinkering Hub, Hershey's Lab, Nickelodeon PlayLab, the Market sponsored by Walmart, and nearly one acre of outdoor space. For more information