The Little Rock Film Festival brings Hollywood to the River Market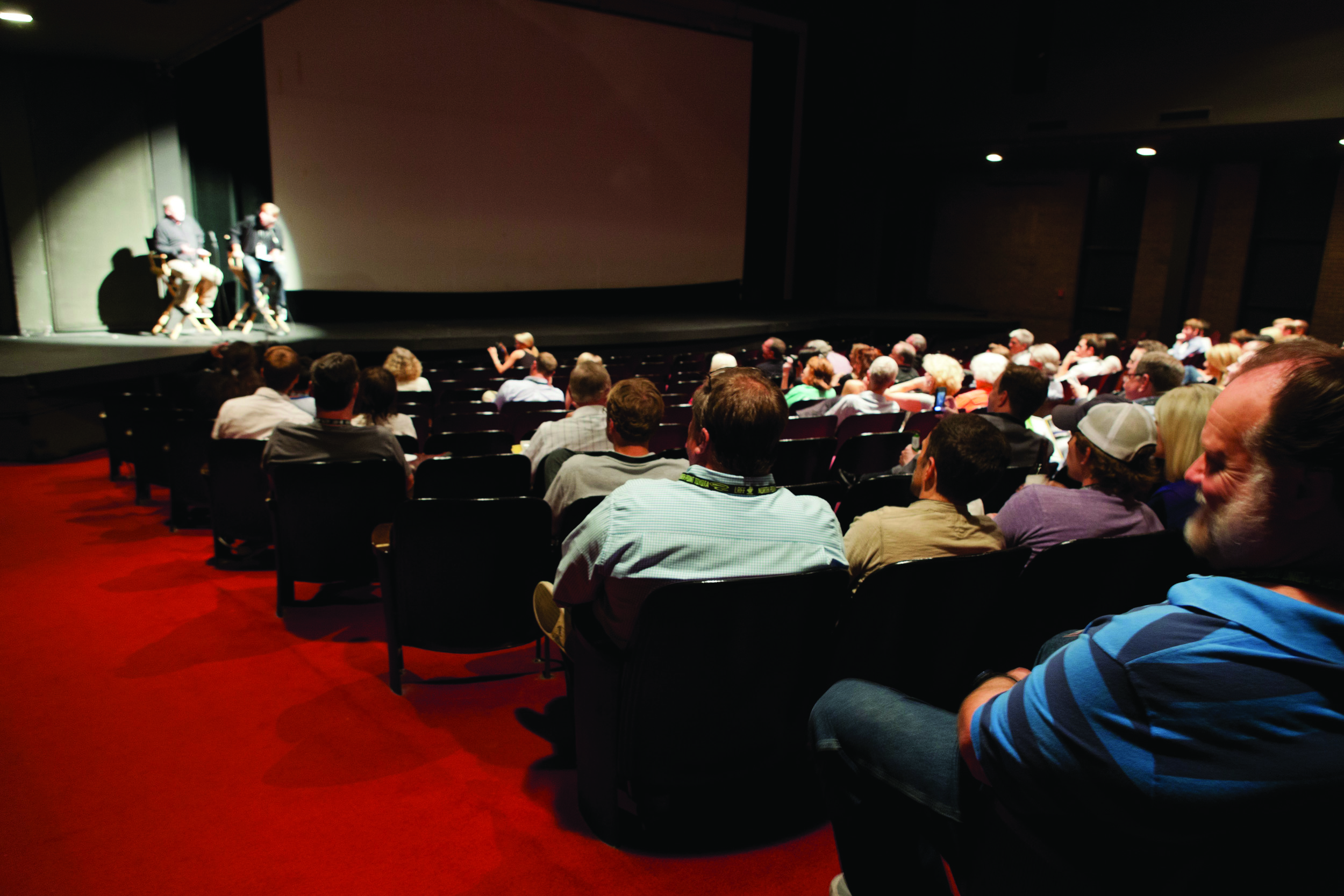 WORDS / ANDREW MCCLCAIN
Over the last few years, The Little Rock Film Festival has seen its star rise to become a top tier festival often showing films fresh out of the Sundance Film Festival and SXSW. The festival will be held from Monday, May 12 to Sunday, May 18 for a full week of great films.
The only films announced as of press time are Rich Hill, directed by Andrew Droz Palermo and Tracy Droz Tragos. Filmed in Missouri, it tells the powerful and emotional story of three boys growing up on the edge of poverty in rural America. Rich Hill won the Sundance U.S. Grand Prize for Best Documentary. Another highlight is Little Accidents, directed by Sara Colangelo, features an impressive cast including Elizabeth Banks, Boyd Holbrook, Chloë Sevigny and Josh Lucas and tells the story of a devastating mining disaster in an Appalachian coal-mining town which links the lives of three very different residents in a web of secrets.
Last year, the festival was based out of the Arkansas Repertory Theatre on Main Street in Downtown Little Rock, with additional venues around Downtown and Argenta, but this year, the festival headquarters have switched to the new CALS Ron Robinson Theater in the River Market.
"[The theater] is a huge deal, as it gives us a great headquarters to screen out of and is the most technically advanced theater system in the state," Agee says. "The films sound and look unbelievable and the atmosphere and culture at the theater are a film lover's dream. Being in the heart of downtown, I'm excited about exploring more of the River Market district with great after-parties and alternative venues for more intimate screening spaces, in addition to using lecture spaces in the library like the Butler Center for panels and discussions."
Festival artistic directors Brent and Craig Renaud announced they will present a new award dedicated to something they're calling "cinematic nonfiction." As documentary filmmakers themselves, the Renaud Brothers are interested in more adventurous takes on the genre. So in addition to their documentary category, the Renaud Brothers sought to recognize new voices in nonfiction cinema that may not meet the criteria of a conventional documentary.
For instance, Little Rock Film Festival's 2013 grand prize winner, Dirty Wars, which follows investigative journalist Jeremy Scahill, was adapted from Scahill's nonfiction book of the same name into a nonfiction screenplay, and edited in the style of a thriller, rather than a documentary. Films like last year's Leviathan, which follows an Atlantic Ocean fishing crew, features no voiceover and very little dialogue, narrative or informational content. Because of their unique take on storytelling, it can be difficult for films like Dirty Wars and Leviathan to compete in a documentary category.
So the Renaud brothers tapped writer and filmmaker Robert Greene to curate the 2014 selection for Cinematic Nonfiction at the Little Rock Film Festival. Brent Renaud says, "Robert Greene has a national reputation as one of the most exciting and provocative new voices in film criticism. But he is also an accomplished filmmaker."
One point of pride for the LRFF is national recognition as one of the most filmmaker-friendly festivals, meaning that they give great treatment to filmmakers and like having them involved in the festival.
"We try really hard every year to bring a filmmaker with each film if we can, to make the film festival more valuable than catching the film on demand or Netflix," Agee says. "You have the opportunity to meet these guys and girls who make these important films, talk to them about what you just saw and find out a little more about the story. [T]hat context gives these films more meaning…"
Passes for the festival are on sale now, with Bronze Passes going for only $50, which gets the holder into most LRFF screenings and panels.
VISIT: LittleRockFilmFestival.org