"Singled Out" at Maxine's Taproom to Feature The Squarshers on 3.27.16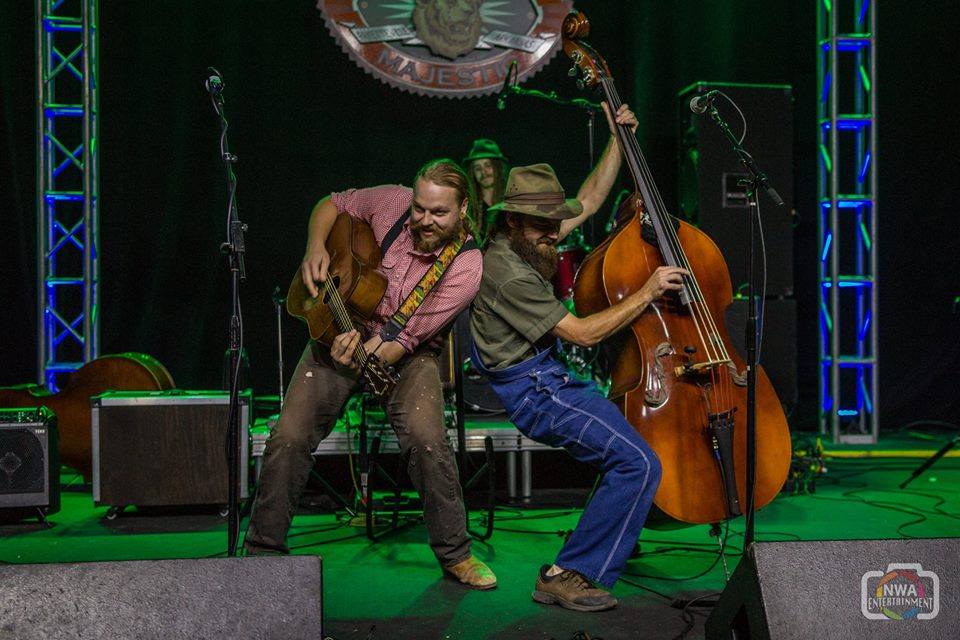 Come out to Maxine's Taproom in Fayetteville for "Singled Out," a music show that celebrates the individual musicians who make up our favorite local bands. Through musical performances and interviews, the show's host, Adam Cox gets to the heart of each ensemble by singling them out for their talents, personal stories, and sources of inspiration. The show is part of "Sunday Night Service," a performance series recorded live at Maxine's Taproom to be aired on KUAF 91.3 Public Radio. The Squarshers will be the featured band on March 27 at 7 PM. Maxine's Taproom is located at 107 N. Block Ave in Fayetteville, Arkansas. There is no cover.
The bluegrass, funk, punk, Americana, "jamgrass" quartet formed just over a year ago when members of local bands Foley's Van; banjo player, Chris Crovella and upright bassist, Patrick Calaway joined forces with members of John Henry and Friends; guitarist, John Henry and percussionist, Brennan Johnson. The band's unique style can be partially attributed to their eclectic mix of influences that hit every end of the spectrum from Metallica and the Misfits to William Elliot Whitmore, Earl Scruggs and Chuck Berry. The Squarshers' distinctive approach to performing music is apparent right when they walk on stage and you realize that their overall-wearing upright bassist appears to be their frontman, yet they all seem to carry that torch at times as the flow of energy between them seems effortless. Currently, the group is solidifying their sound, writing new music, consistently booking new shows, and expanding their fan base daily. Their currently untitled debut EP is in the mastering process and will be released in May of 2016.
Sunday Night Service is a performance series produced by Artist's Laboratory Theatre in partnership with Maxine's Taproom that includes two different shows, "Singled Out" and "The All You Need to Know Show." Each show is recorded live and later aired on KUAF 91.3 public radio every Sunday at 7 PM.