ON THE STAGE: TheatreSquared presents "Period of Adjustment" by Tennessee Williams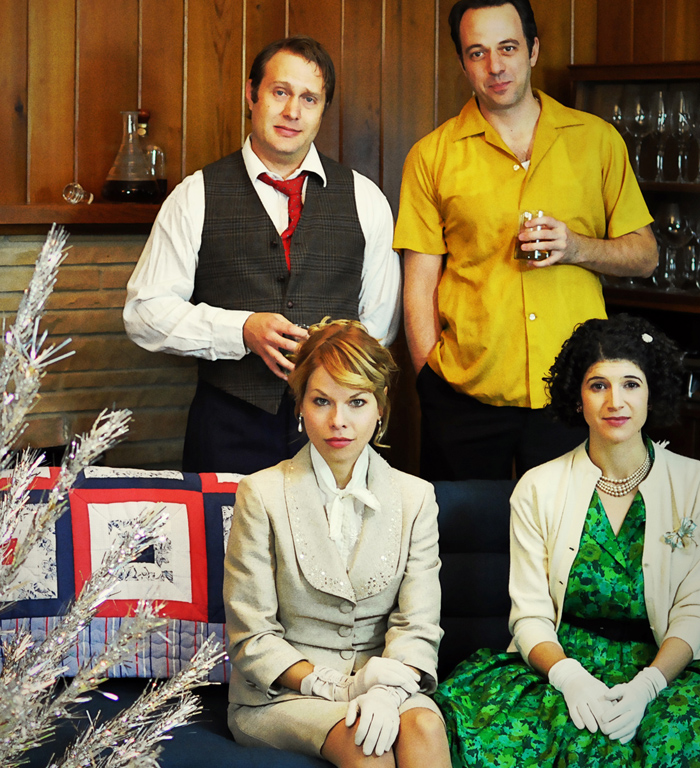 By Kayla Gruenewald
Contributing Writer
For the next two weeks TheatreSquared will be performing Tennessee Williams' Period of Adjustment. It's a play that has been rarely seen by audiences and the only comedy written by Williams, making it a real treat for the people of Northwest Arkansas. It's a wonderful holiday play that is surprisingly not as popular as Williams' other work. Thankfully, though, TheatreSquared has rediscovered this treasure and are bringing it to life on the stage, right where it belongs.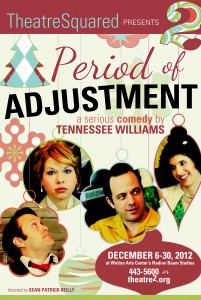 The story takes place on Christmas eve, when George leaves his new bride, Elizabeth, at the home of his old army pal, Ralph (whose own wife walked out on him earlier that morning). What follows is a comical and heart-rending attempt by both of the couples to overcome their own individual problems in order to keep love alive.
The cast includes David Mason, Madeleine James, and Elizabeth France who all make their TheatreSquared debut and the familiar face of Bryce Kemph (It's a Wonderful Life, Moonlight and Magnolias, and Jacob Marley's Christmas Carol). The show is directed by Sean Patrick Reilly.
In a previous interview with The Idle Class, Bob Ford, artistic director for TheatreSquared, said, ""Tennessee Williams calls it a serious comedy. It's got this sweet, poignant ending. It also has a holiday theme to it of redemption."
You'll be able to see Period of Adjustment at Nadine Baum Studios through Sunday, Dec. 30th. The performance dates and times are Thursdays at 7:30 p.m., Fridays at 7:30 p.m., Saturdays at 2:00 p.m. and 7:30 p.m., and Sundays at 2:00 p.m. and 7:00 p.m.
Tickets are between $15 and $30 with a discount available for groups. $10 tickets are available through the 30 under 30 program. These may be purchased at the Walton Arts Center Box Office (443-5600) or at http://theatre2.org/period-of-adjustment.