"art@hendrix!" exhibition celebrates Hendrix College's artistic life in the pre-Windgate Museum era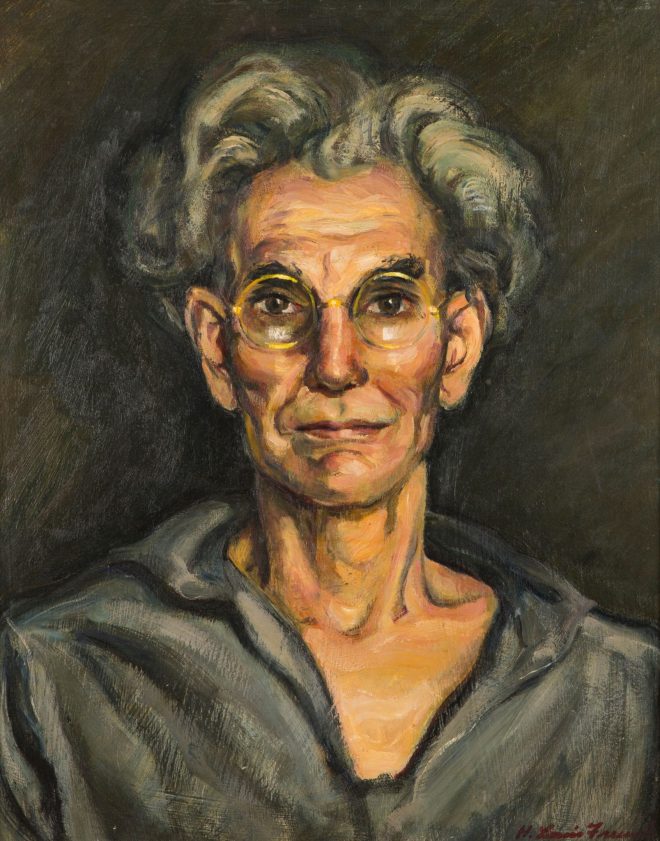 The Windgate Museum of Art at Hendrix College is pleased to announce the opening of its online exhibition, titled art@hendrix! on Monday, Nov. 23, 2020.
art@hendrix! celebrates the artistic life of Hendrix College prior to the WMA's opening. The exhibition includes 94 pieces of artwork created or collected by alumni and former and current faculty and staff, as well as significant works from the Hendrix permanent collection and artworks courtesy of the Historic Arkansas Museum. Originally planned as the WMA's inaugural exhibition, art@hendrix! shifted to an online-only format due to the COVID-19 pandemic and is viewable at the Museum's website: www.windgatemuseum.org. In addition to the fully illustrated exhibition, the online experience includes narrative labels for each object, three short films, two contextual essays, and historic text panels by the decade.
"The arts have been integral at Hendrix throughout its entire history, enriching the lives of students, faculty, and staff for decades," said Mary Kennedy, director/curator of the Windgate Museum of Art. "This exhibition demonstrates the diversity of expression and serious commitment to the visual arts at Hendrix College. Appropriately, the launch of the Windgate Museum of Art is rooted in this history and we are honored to tell this story through the online exhibition, catalogue, and multiple programs we have planned."
Virtual programming will accompany the exhibition beginning with a curatorial talk on Monday, Nov. 30 at 7 p.m. by Rebecca Jolley, WMA museum associate in Curatorial Research. Jolley, a senior at Hendrix, worked closely with Kennedy to research and develop the content for the exhibition, which she describes as "a love letter to Hendrix's history with visual arts."
"We have created a show that really highlights the diversity of artistic expression that comes out of Hendrix," Jolley says.
Recent Hendrix graduate Katie Bell, whose oil painting titled Studio Coffee is part of the exhibition, will demonstrate printmaking using materials common to a household kitchen in a virtual program on Tuesday, Dec. 1 at 7 p.m. Bell, an Iowa native, graduated in May with a B.A. in Studio Art. She now lives in Montana and works at Glacier National Park.
The curatorial talk and the artist demo are free, open to all, and can be accessed by advance email to windgatemuseum@hendrix.edu for a link to connect to the livestream. Questions from the audience will be invited during both programs.
Additional programs for art@hendrix! will be available through May 2021, including lectures, podcasts, films, and panel discussions. For more information about the art@hendrix! exhibition and associated programming, follow @windgatemuseum on Instagram and @WMAatHDX on Facebook, or contact Amanda Cheatham at 501-328-2383 or cheatham@hendrix.edu.
About the Windgate Museum of Art
The Windgate Museum of Art is the new art museum located on the campus of Hendrix College. With a vision to be the premier teaching art museum in Arkansas, the WMA presents outstanding art exhibitions, compelling educational programs, and invigorating social activities for students, faculty, staff, and visitors to campus. Free and open to all, the museum uses hands-on experiences to train students in all facets of museum work, including curatorial research, collection management, educational and social programming, marketing and communications, as well as all aspects of exhibition research, planning, installation, and evaluation. The Windgate Museum of Art is made possible with the generous support of the Windgate Foundation and the Alice L. Walton Foundation.
IMAGE:  Pierre by Harry "Louis" Freund; courtesy of the Historic Arkansas Museum collection