NWCAN set to open new arts & events venue to open in Fayetteville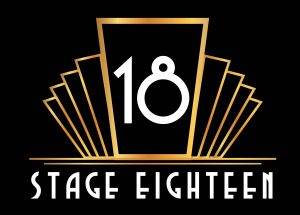 Fayetteville is gaining a new community performance venue. The team behind NWA Creative Arts Network (producers of Last Night Fayetteville, the Creative Exchange Conference, and the Last Saturday Variety Show) is proud to announce their latest venture, Stage Eighteen, a multi-use venue dedicated to showcasing performance and visual art.
Located in the heart of downtown Fayetteville, just off the square at 18 E Center St, Stage Eighteen will host a variety of productions and events, including live music, comedy, theatre, film screenings, fashion presentations, and much more. "This is a venue built for Fayetteville, a place where our creative community can call home," says Lauren Embree, Executive Director of NWA Creative Arts Network. With state of the art sound, lighting, and video technologies, Stage Eighteen will be available to local creative producers, art groups, and organizations looking for a space to present their latest work, a location for photo/video shoots, live music recording, workshops/lessons, pop-up dinners, product launches, and other creative endeavors. Under leadership of Technical Director David Embree, the venue will also have video capture and live streaming capabilities. He explains, "We designed Stage Eighteen with an international audience in mind. Unlike other venues in the region, we can share our local and touring acts with the world through a high quality, real-time video product."
The group has had this project in mind for several years, noting a lack of affordable and accessible performance space for local producers. "There is this notion of the missing middle," Lauren Embree continues. "There are small spaces that arts groups try to work within, but not a dedicated venue with quality technology to present locally produced performance. Facilities like the Walton Arts Center are very busy, and it can be quite expensive to rent a space there for a local producer. Stage Eighteen will provide an affordable and accessible option where our creative community can thrive."
The 1,500 square foot venue will accommodate an audience of 100 seated or 200 standing. With its proximity to the Fayetteville square, Stage Eighteen is positioned to benefit the many events taking place in the area. The venue is expected to open for First Thursday in November, the monthly art walk taking place throughout downtown Fayetteville. For more information, visitwww.Stage18Live.com.