"Neighbors & Neighborhood: Beav-O-Rama Park," "Islamic Art in Context," come to Art Ventures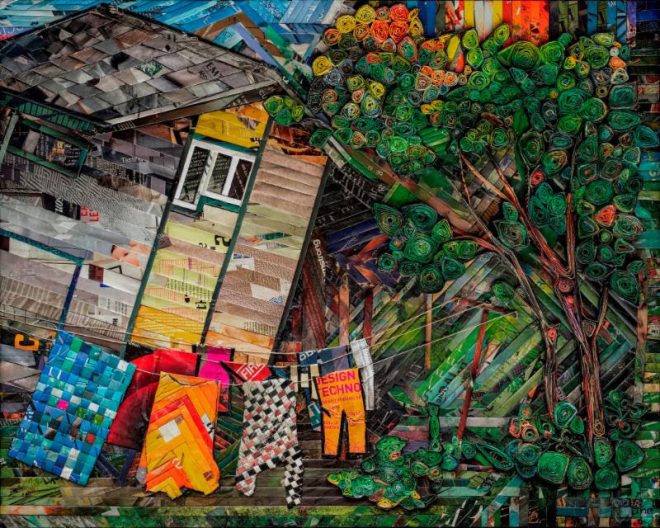 Art Ventures will host the premier exhibition of Neighbors & Neighborhoods: Beav-O-Rama Park by artist Eloa Jane Pereira, who received a Mid-America Arts Alliance (M-AAA) Artistic Innovations Grant.
Jane is one of 17 artists selected by a panel of artists and arts professionals from across the southwestern region to receive this grant made possible by the National Endowment for the Arts. Her exhibition is a series of "…twelve works that depict life in Beav-O-Rama Park in the outskirts of Fayetteville, AR. An unincorporated rural community, the modest site is located on the banks of the White River and at its entrance a sign reads 'Home of Friendly Neighbors,'" according to a press release. Neighbors & Neighborhoods runs through July 28 with a special program at Crystal Bridges Museum of American Art from July 19 to 21.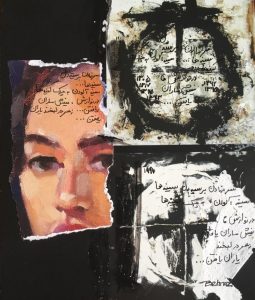 Islamic Art in Context
 is a groundbreaking regional exhibition launched by Art Ventures at Faulkner Performing Arts Center at the University of Arkansas campus last April. Participating artists are from around the world and "use cultural iconography, technique, and outlook to describe the confluence of ancient traditions and mores within a constantly changing and volatile present as lived in a new homeland," according to a press release.