Little Rock Film Festival: Day 5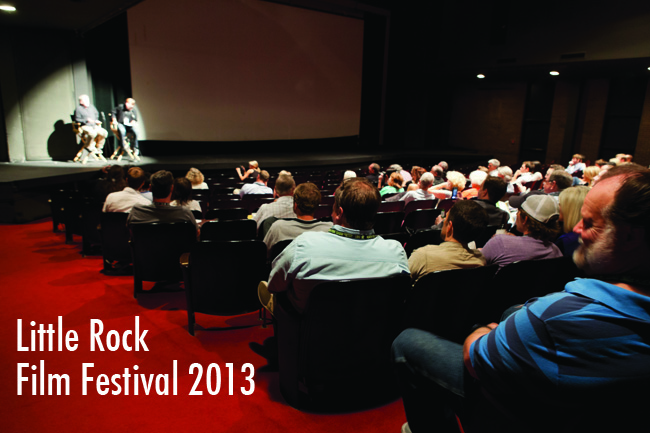 WORDS / LANCE ST. LAURENT
The final day of the festival was upon me. Exhausted, partied out, and nine movies deep, it was still this critic's choice to take in not only three festival offerings but  squeeze in an outside screening of Mud (go see it). My final day was something of a mixed bag as far as the quality of the films is concerned, but on the whole the festival was a hell of a ride nonetheless. Kudos to the city of Little Rock and all involved in organizing the festival. God willing, I'll be back next year. But I digress; let's get to the films themselves.
Muscle Shoals is a vibrant and fun documentary about the titular Alabama town that was home to a bona fide musical revolution. Music fans will fine much to love in Freddy Camalier's energetic and star-packed documentary, including (unsurprisingly) an infectious soundtrack. The film also looks absolutely gorgeous, rendering this backwater town in Alabama in the most stunning light imaginable. Unfortunately, the film relies too heavily on a basic chronological narrative, never really straying from a basic history lesson of Muscle Shoals. As such, the film begins to drag after it hits the high points of Muscle Shoals's origins, with brief bright spots spotlighting individual artists (the Rolling Stones segment is a riot). Fun and informative without really elevating the form in any meaningful way, Muscle Shoals will likely find a captive audience in music history buffs while reasonably entertaining broader audiences.
The final film of the festival, Joseph Gordon-Levitt's directorial debut Don Jon, will likely be one of the more polarizing films of the year once it finds theatrical distribution. Jon (Joseph Gordon-Levitt) is a pornography addict and insufferable Jersey bro. One night while clubbing with his boys, Jon spots Barbara (Scarlett Johansson). She resists his initial advancements (a rarity for Jon), only to lure him into a more serious committed relationship that sees Jon changing his life in ways he never imagined. On the one hand, the film has visual style to spare, an all-star cast (including a never better Tony Danza), and a frankness about sex rare in Hollywood.
On the other hand, the film is kind of shallow and frankly a little dumb. Even with a cast of great actors, hilariously silly accents dominate the film. The narrative takes a bizarre left turn into dramatic territory seemingly out of nowhere. Worst of all, the film presents a half-baked thesis about the connection between pornography and romantic comedies while indulging in some of those tropes by the film's end. Joseph Gordon-Levitt shows himself to be a fine visual storyteller with his debut feature, but his skill with actors and his screenwriting still leave something to be desired.