Introducing: Hot Springs Poet Elmer Beard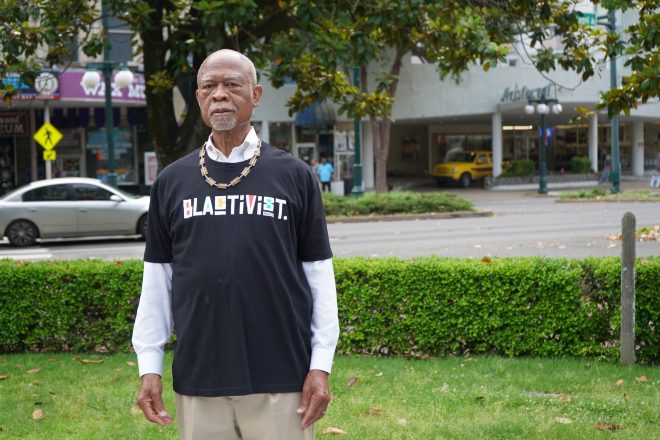 At 83 years old, Hot Springs poet Elmer Beard published his first poetry collection consisting of 83 poems in "Let Reason Roll: Race, Religion & Reflections." The book explores life and racial discriminations through the perspective of "the most conservative [and] liberal African American poet that exists."
With the intention to capture a broad audience to convey the message of flaws found in all sides of racial inequity, Beard refrains from expressing his strongest frustrations in his poems that stem from being the recipient of society's downfall.
"My reasoning for censoring myself is to have an audience," he said. "If I don't have an audience and I have opened myself up to tell the 100 percent truth about how I feel about racism, then I'm not helping."
However, having a leveled censorship doesn't mean his concern as a Black poet is the potential discomfort of his white audience. Talking about race in 2021 is more important than ever, he said, and he wants everyone to gain a better perspective, even if it's at the cost of popping their bubble.
"Talking about race; I gotta talk about it daily, I don't want to miss a day. I've got to talk about it as long as I can talk — I've got to."
Through his poetry, he hopes to be a difference-maker in the white community, and for the Black community.
"We're going to continue in the route that we are travelling without more reasoning — let reason roll. Common sense, good judgement, honesty, confession. I'm trying to admit that we've come short along the way somewhere, Blacks and whites. It makes people uncomfortable to tell the truth."
As a Black octogenarian who grew up in small, southern Chidester, Arkansas, he feels his perspective is invaluable, and has a list of hopes his poetry accomplishes among communities.
Beard hopes his poetry informs readers that there are those Black people who never went to school a full year in their high school life, and lived to become poets. There are those Black people whose school year was not very long, and were still able to go to attend and finish college.
"I hope my poetry will inform those who know very little about the African American community that we strive, we succeed, in spite of y'all's statutes."
He said he hopes it serves as a model for people in the Black community.
"I hope it tells the African American community that there are artists in their community who have history there they may need to know, as a result of many young people and middle-aged people, not having a model, maybe I am that model for them, in that I am a walking history book.
"I hope to let those who follow me when I'm not around anymore that I started and I kept the light burning. I was able to survive physically, mentally, spiritually, artistically."
Beard started writing poetry in the late '70s and never stopped. His poetry collection is derived from about 500 of his works.
Writing poetry helps him cope with the world around him; he finds it to be unwinding and "similar to a walk in the park by a quiet stream with the wind blowing." But according to his daughter, Sonya Beard, poetry does much more for him than that.
"My father has a list of things he wants to accomplish before he dies, but publishing his poetry book was at the top of the list," she said. "He fell ill last fall, and he was in and out of the emergency room with complications from a heart procedure. His oldest daughter was home taking care of him, and she said he had aged 30 years in one month."
His three children were all scared for their father's life.
"I was out of the country, so I was limited in how I could help," Sonya Beard said. "What I could do was pressure our publisher to put a rush on the hardcovers, then pray my father could hang in there until the books were delivered to our home. I told my sister he would be fine if he could see his finished product.
"They called me as the 18-wheeler of books pulled up to our home. They were acting like children at Christmas who still believed in Santa Claus. Shortly after, my sister told me our dad stopped using his oxygen and kept losing his cane. I knew seeing his books would give him a renewed sense of purpose and reason to keep fighting, which people need at his age. Now he is so busy promoting his book, it's hard to catch him."