Independent Denim & Essentials launch denim line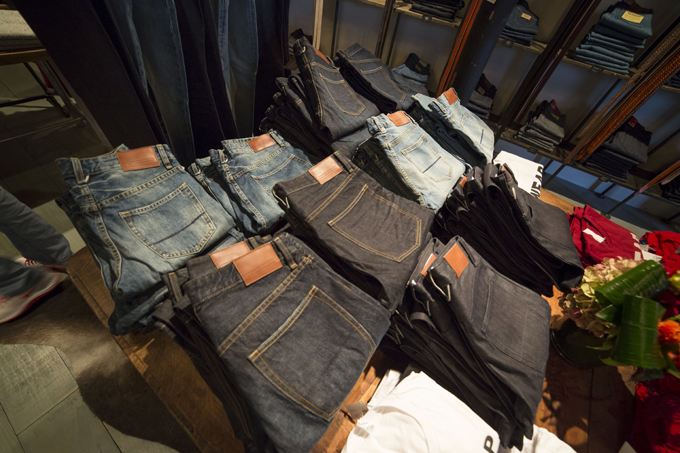 WORDS / KODY FORD
The Independent Denim & Essentials recently launched their new denim line. The culmination of a year's worth of work, the reception has been exceptional so far.
"The reception been awesome," said Judson Lee, manager of the Fayetteville store. "Our launch party went great.  We've got a really good response both to quality and the fit.  It's been great for people.  We've sold a ton of them."
The store, which has locations in Fayetteville, Little Rock and Rogers, partnered with Chip Foster, of Chip & Pepper Denim, a pioneer in high-end denim that found early success with stores like Neiman Marcus and Saks Fifth Avenue.
"Chip Foster is excited about it," Lee said. "They think we're gonna kill it.  We couldn't have asked for a better response. They've been excited about the partnership since we met the first time."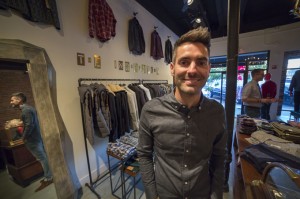 The production took a bit longer than initially expected, but Lee feels that everything went off without a hitch and the price point is what they wanted. The initial production  included a slim straight fit, a standard straight fit in raw and a raw stretch with three different washes.  It is Japanese Selvedge denim.
Lee said, "We're trying to get really cool designs at a good value for our customers. That's really important to us.  It's tough sometimes.  When you work with other brands, you end up paying for their marketing, but when you do it yourself, you can keep your price lower."
Besides denim, The Independent has done designer t-shirts, which were designed by Lee and Bryce Harrison as well as printed locally.  They hope to do more private label clothing sometime next year.
"We're trying to bring a more contemporary cooler style that maybe hasn't been available before in the area," Lee said. "We've got a variety of price points.  We're always working on expanding our selection."
To learn more visit, TheIndependent-Man.com.
SPONSORED STORY