Henderson State University to host 'Nasty Women' exhibition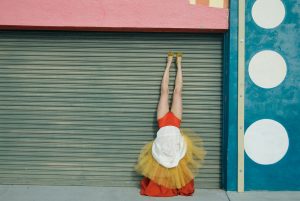 WORDS / CRISTINA LITTLE
In midst of the politically doubtful and uncertain time that we see ourselves living in today, a group of brave and talented women picked up the momentum of upcoming Women's History month and current political climate to collaborate and create the "Nasty Women" Exhibition.

The exhibition will be running from March 1st – 31st at the Russell Fine Art Gallery at Henderson State University in Arkadelphia. Opening Reception March 1st, 2-4pm.
Featuring the work of 32 female artists from across the nation with many being Arkansans themselves, the exhibition celebrates the female voice in art and invites you to reflect on some serious business. This is not just art but visual statements based on their individual personal life's observations and perspectives. These brilliant artist's offer, through their work, a window to the history of women's rights, the contemporary issues surrounding the female body, historic female figures, and varied interpretations of the experience of being a women in the 21st century.
Throughout history women often have had to find strength in derogatory remarks. The title "Nasty Women" is a quote used by Donald Trump as an insult towards Hillary Clinton at their third and final presidential debate while the two were discussing Social Security and Medicare. The term has since become a uniting force for women everywhere.
With the present threat of a retrograde on women's rights that was fearlessly conquered by audacious women in the past 100 years, females everywhere rise once again acting small and large in events such as Women's Marches or an exhibition like "Nasty Women", to support each other and change the system.
Katherine Strause received her BA in Painting at UALR in 1988, and later a MFA from Southern Illinois University at Edwardsville in 1992. Strause was crucial to the setup of this exhibition and will be exposing some of her work as well.
When asked about the works she will be exhibiting, Strause said, "I chose both Ruby Bridges and Shirley Chisholm as subjects for this exhibition. Ruby was the first African American child to attend an all white school in the US. This was New Orleans in 1960. Shirley was an activist and also ran for president in 1972. Both of these women were fearless, brave and took the blows for us, so we could achieve more and move forward as a gender."
Nancy Dunaway is another inspirational woman invited to show her work at the exhibition. A graduate from Hendrix College in Studio Art, she later became a professor and Department Chair until her retirement in 2008. Dunaway says her work is a product of her lifetime.
"I think every piece is the result of all that came before it and I really never put a timeline on any piece because it is actually timeless. I also work on several pieces at once and never sit down with a preconceived notion of what will happen. The art is a dialogue between me and the work and it often takes a period of work and reflection before it says it is done."
The "Nasty Woman" exhibition will be Curated by Margo Duvall, a Photography teacher at Henderson State University and the mastermind behind putting this show together. Duvall says, "Now is the perfect time for this show. Many people have become more politically active, and female issues are at the forefront of Congressional decisions. We thought this show would be a great way to start a healthy dialogue in our community and about these current issues, and convey to our students that art has the the power to communicate, to reflect on the current times, and the ability to cross cultural, gender, and socioeconomic boundaries."