Garland House Art Show to blend music, literature & art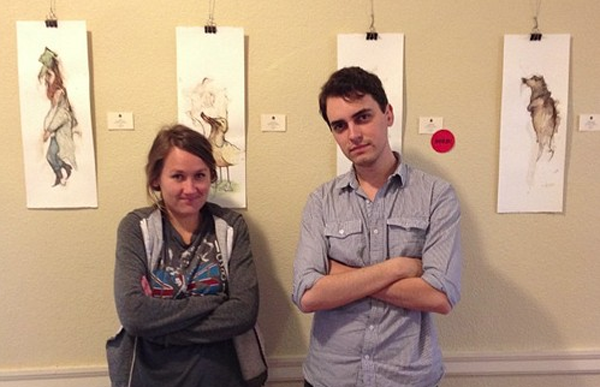 WORDS / KODY FORD
Phillip Rex Huddleston has a way of bringing people together. The founder of the Garland House Art Shows, he has found a way to combine visual, musical, literary and culinary arts into a can't-miss event.
"The Garland House Art Shows provide a consistent space for artists and musicians that has the comfort of a house show without becoming a raucous affair," Phillip says. "At our last show, it was great to see Garland become an environment where art and music conversations were the norm."
The next show will take place on Friday, June 7 at 7 P.M. at 1114 Garland Street in Little Rock. Vince Griffin, Michael Church, and David Huff will showcase their collage works followed by a set from Isaac Alexander. Another highlight of the evening is Suzi Parker reading from her book Sex in the South: Unbuckling the Bible Belt. She hasn't read from the work publicly in years.
"I have been wanting to expand the shows to more than visual artists and musicians since the housemates and I started thinking about it," Phillip says. "Suzi has been coming over to our house shows for awhile. I mentioned it to her last night and she was excited to do a reading here for the 10th anniversary of Sex in the South."
According to Phillip, the next few months should be exciting at Garland House as interest among artists has begun to pick up. In July, Jason Andrew Smith will showcase his work.
Phillip has a message for anyone who hasn't been to a Garland House show before.
"Garland House is a very relaxed space to see and buy work from local artists who put a lot of time and effort into their work," he says. "We always try to feature a great local band that, if you haven't heard them yet, this is your chance to hear them in an intimate setting. Also, if you don't show up early, you may miss the creative hors d'ouerves by housemate Mark Thiedeman."
Watch a video from the May show here.
Featured photo:  Katherine Rutter & Phillip Rex Huddleston