Fayetteville Roots Festival to celebrate Ozark food, music, and culture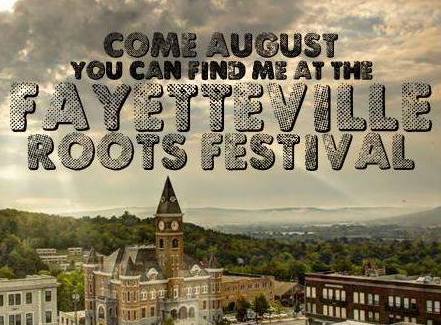 The Fayetteville Roots Festival is scheduled to happen from August 22-25 and will be a four-day celebration of music and food in Northwest Arkansas. The Roots Festival is unique in that it couples nationally recognizable bands and artists with the underground talent of NWA. More than 10 music stages will be featured in the festival, along with varying culinary events. The Roots Festival serves to illustrate the factors that make Fayetteville and the NWA community a special place that is rich in culture.
The word "roots" is used to emphasize the origin of both the food and music of the festival. The Ozark region is home to unique American musical styles including Folk, Blues, Jazz, and Country. In addition to supporting regional music, the festival also supports locally-grown produce as well as farmers, chefs, and restaurants that focus on using local Ozark products in their creations. Film screenings, live radio broadcasts, live art, and patrons from more than 25 states and countries are the cherry on top of an already tasty festival.
Featured Artists:
Thursday Mainstage (Pratt Place)
St. Paul & The Broken Bones

John Fullbright

Yola
Friday/Saturday/Sunday Mainstage (Town Center)
Mavis Staples

Hiss Golden Messenger

Rhiannon Giddens w/ Francisco Turrini

The Milk Carton Kids

Rising Appalachia

Los Texmaniacs

Amy Helm

The Cate Brothers

Joe Purdy with the Honey Dewdrops and Smokey & The Mirror

Darrell Scott Bluegrass Band

Eliza Gilkyson

Smokey & The Mirror & The Sentimentals — The Denmark Project
Saturday Food & Spirits (Pratt Place)
The Travelin McCourys

Jeff Austin Band
Links to the Fayetteville Roots Festival website and video recap of 2018 + 2019 lineup