Fayetteville Public Library hosts Andrew Kilgore's new exhibit "Let There Be Light: 100 Black Men" in Feburary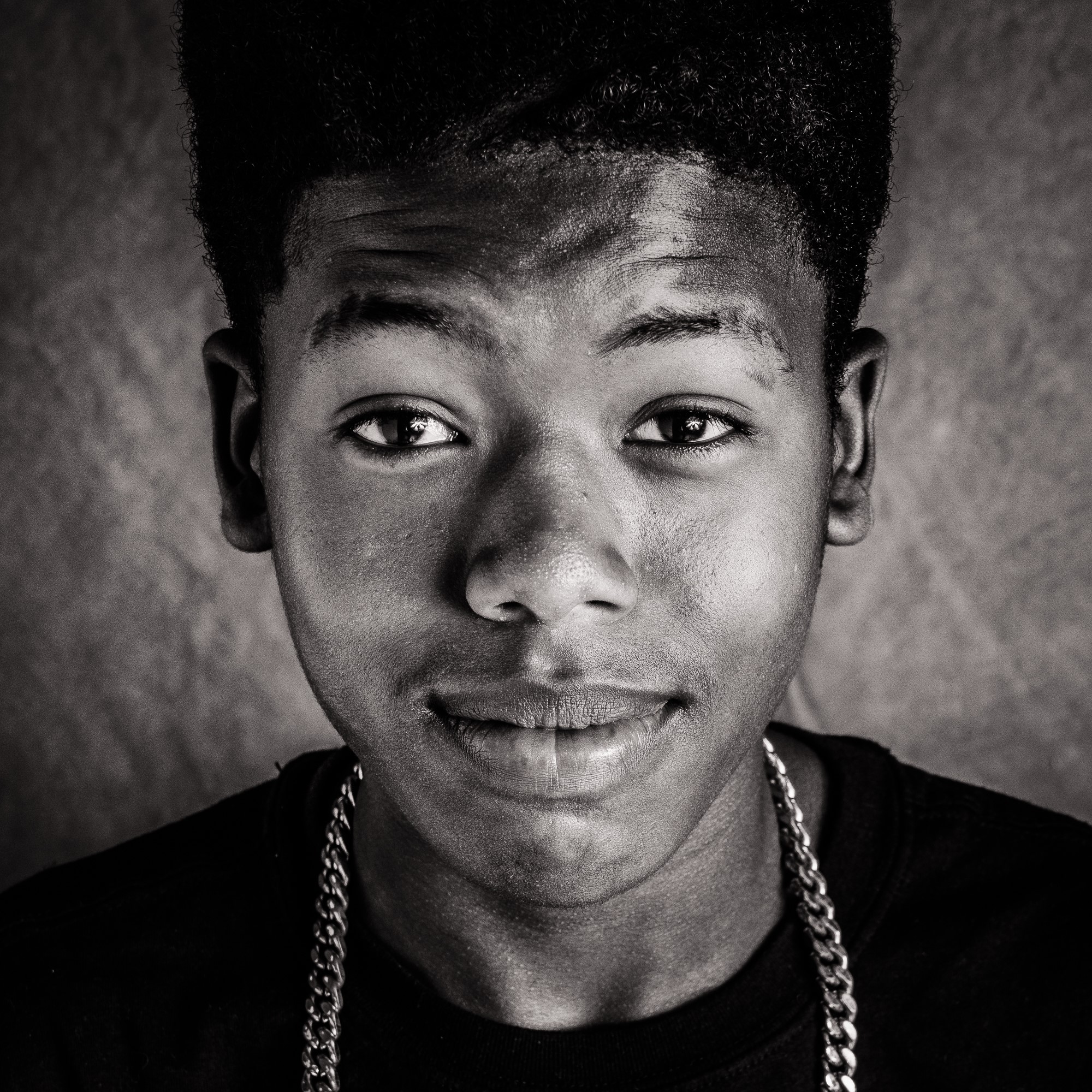 In honor of Black History Month, a portion of Andrew Kilgore's recent photographic project Let There Be Light: 100 Black Men will be on display at the Fayetteville Public Library. The exhibit of 20 photographs of African American students at Fayetteville High School West Campus will be on display in the library's Reading Room located on the upper floor throughout the month of February.
Kilgore's photos were originally taken in September 2015 and are part of a new long-term photographic project. The portraits in the library exhibit, together with the growing body of photographs in the larger collection, present the viewer with a contradiction — within Northwest Arkansas, this vital and important local community is often highly stereotyped while being at the same time largely invisible.
"Often when I tell my white friends about this project, they respond, 'But we have no black people in Northwest Arkansas,'" shared Kilgore. Each photograph in the collection opens a channel for the viewer to gaze into the soul of the person photographed, thereby helping make black lives more relevant and visible in Northwest Arkansas.
For over 40 years, Andrew Kilgore has created exhibits involving special groups of people, those who share the strange quality in our culture of being "unseen" by the general public. Kilgore's ability to capture the openness and vulnerability of his often misunderstood subjects draws the observer into the photo in both a revealing and affecting way.