Dixieland Jazz band to perform at Fenix Gallery for Fat Tuesday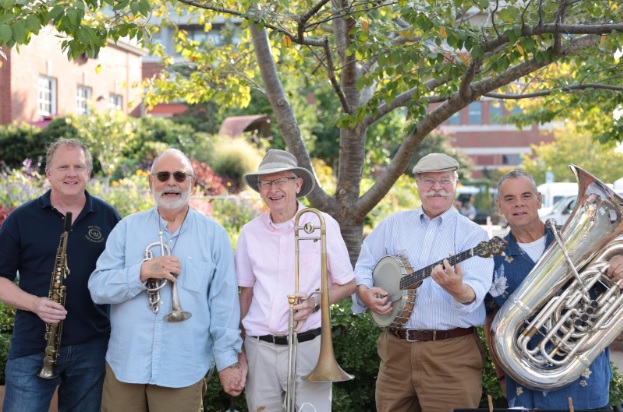 Fenix Gallery and performing arts organization First Line and Friends will present a Dixieland Band Series, sponsoring an evening of Mardi Gras music and Jazz exploration on Fat Tuesday, Feb. 25.   
Using clarinet, trumpet, guitar, tuba, banjo, and occasionally percussion instruments, local ensemble First Line and Friends creates festive music which blurs the boundaries of jazz and Dixieland sound, according to a press release.
The fun, family friendly evening will open at 7:30 p.m. and the show will start at 8 p.m. There is no door fee, but donations are suggested. For more information, follow Fenix Gallery on Facebook @fenixfayetteville.
Image information: First Line New Orleans-Style Dixieland Band
Al Gibson, trumpet
Jim Jernigan, clarinet
Gerry Sloan, trombone
Clark Buehling, banjo
Tim Yarbrough, guitar
Mike Marois, tuba