Arts Center of the Ozarks presents "Vox Femina II" featuring top female artists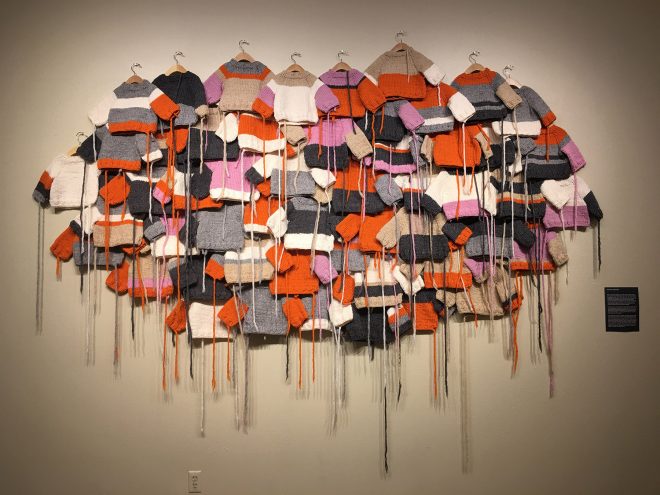 Arts Center of the Ozarks presents Vox Femina II, an exhibition curated by Autumn Brown, February 13 through March 28, 2018. The art reception will be held March 1, 2018, 6-8 p.m. with performances from poets Angie LaPaglia and Rachel Lynett at 7 p.m. Both the exhibition and reception are free and open to the public.
Curator's Statement
Art is our voice. Though silent, it tells of our hopes and dreams. It can shout out our fears and disappointments. Yet, in a world with so much noise, it is difficult to have your voice heard. Vox Femina II, an iteration of the 2015 exhibition, is a collective group of voices that rise above the noise.  Vox Femina II highlights a diverse collection of contemporary female artists and their individual "voice" within the art world.
These professional female artists have unique points of view, unique processes, and push the limits. Some hold on to classic techniques and use those to subtly highlight relevant issues of our times. Others are headed into unknown territories of art processes. All of these women have been willing to take a risk and face challenges.  They have explored the limits of their mediums. Some are newcomers. Others seasoned "veterans."  Together they will represent a variety of practices and backgrounds that rise as one beautiful "voice" celebrating the female artist.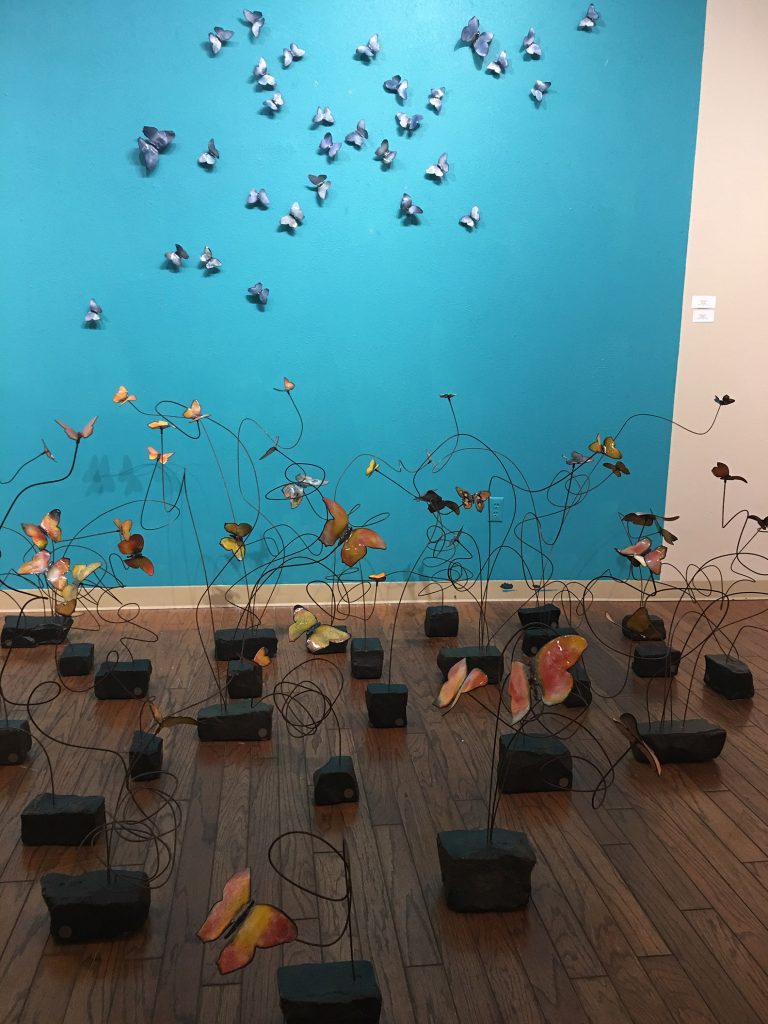 Artists
Behnaz Sohrabian
Katherine Strause
Haley Prestifilippo
Ginna Dowling
Emily M. Chase
Peggy Wyman
Marissa Raglin
Angie LaPaglia
Jarica Walsh
Cynthia Brown
Christie Hackler
Barbara Cade
Sheila Cantrell
Maggie Ivy
Heather Chilson
Denise Duong
Lisa Krannichfeld
Cynthia Kresse
Virmarie DePoyster
Marty Maxwell Lane
Erin E. Gardner
Adrienne Callander
Joelle Storet
Jeannie Fowler Rodriguez-Stone
Amy Sanders