Artist's Laboratory Theatre hold soft launch of Secret Life of Downtown Fayetteville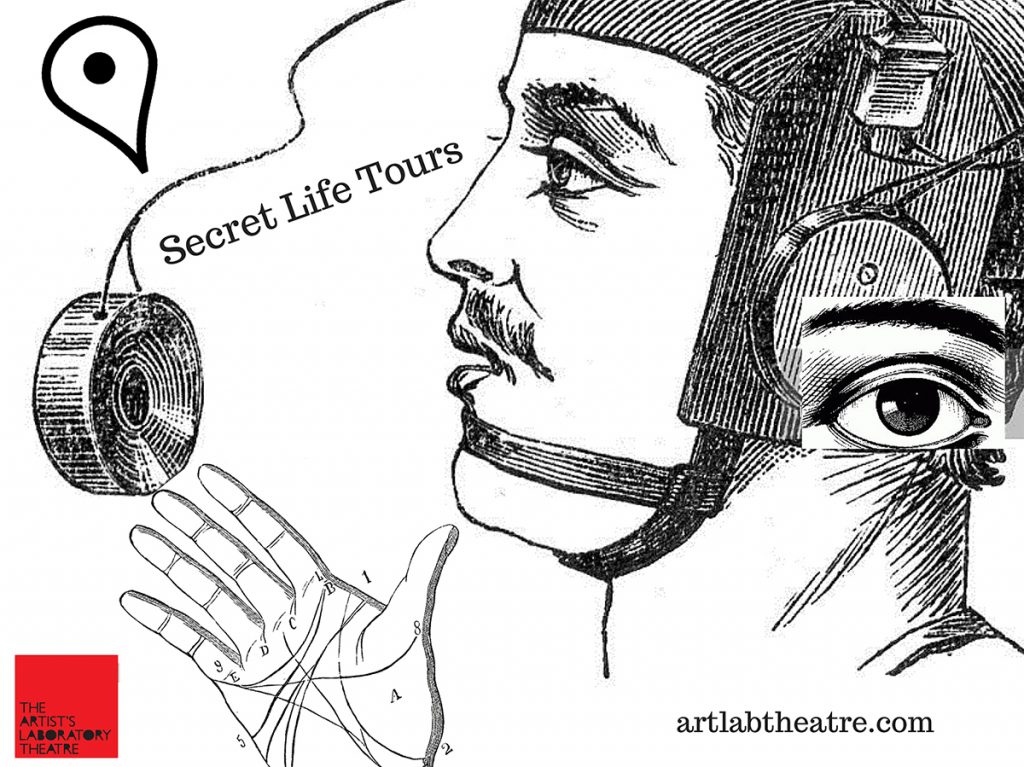 Artist's Laboratory Theatre invites audiences to a free "test run" of a prototype of "Secret Life of Downtown Fayetteville," a walking tour that re-imagines the history and legacy of Fayetteville's downtown square in an audio-guided tour on Sunday May, 29, 2016 at 2 pm. Audiences meet staff from Artist's Laboratory on the SW Corner of the Square (Old Post Office) to start the tour. Audiences must download the tour prior to the arriving on the square at artlabtheatre.com. Parking is free on Sunday.
"Secret Life of Down Fayetteville" is an audio experience that leads participants on foot through a tour of the downtown square. The tour focuses on specific moments in Fayetteville's history, and explores the context through imagined and actual stories of character, life, legacy, and the architecture of the places that make up what has been the town's center of commerce for over 200 years. The project was funded by an Arkansas Heritage Month grant, and will be the first in a series of "Secret Life Tours." May is Heritage Month and the theme is "Arkansas Arts: Celebrating our Creative Culture." The workshop performance will be followed by a reception to celebrate the launch of the tour.
Secret Life of Downtown Fayetteville is the first in a series of MP3 performances called "Secret Life Tours," which Artist's Laboratory Theatre will create for different places and events, and is designed to engage audiences with their environment in novel ways, so as to see the world with new and fresh perspective. Artist's Laboratory Theatre is currently developing an interactive website with Archetype Productions, which will be accessed by audiences during the tour like an audio museum guide. The technology will be completed by the end of June, at which point audiences will be able to take the tour on their own.
Artist's Laboratory Theatre is a community-centric, site-specific theatre based in Fayetteville, AR. Since 2010, the Company has been busy staging handcrafted performances in surprising places that include audiences in unique ways. Other programming includesSunday Night Service on 91.3 KUAF Public Radio (showcasing the talent of Northwest Arkansas), Sheet Fort Experience (intimate and quirky performances inside a venue made from bed sheets), and the New Now (a site-specific immersive performance series that explores the impact of technology on community and culture).
See a full map of locations below.