Art Ventures celebrates Black History Month with a John L. Newman retrospective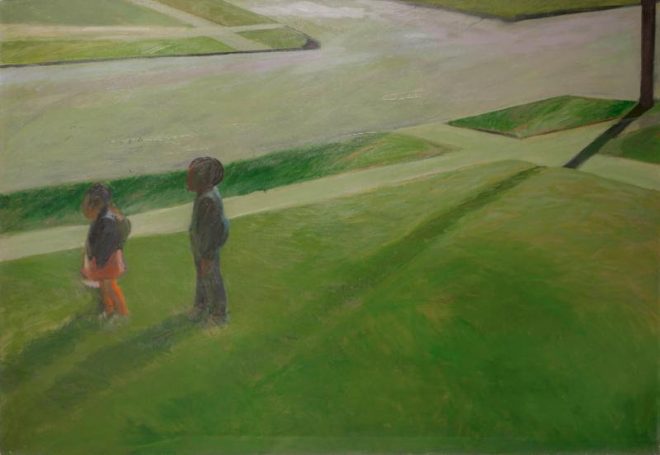 Art Ventures celebrates Black History with a retrospective exhibition of John L Newman's art. Newman has had a far-reaching impact on the many students he taught and mentored from 1991 until retirement from the University of Arkansas in 2013. One of the most important teachings he imparted is that the artist must look deep inside to create authentic work that resonates with individuals and communities. Newman used this same premise in his own work.
About John L. Newman
John L. Newman was born in Rohwer, a small farming community located in the Arkansas Delta, which was also the site of a Japanese internment camp during WWII, and lived there until his mother moved to Kansas City, Kansas when he was five. Newman attended Kansas City, Kansas, public schools excelling in art and receiving a scholarship to Columbus College of Art and Design.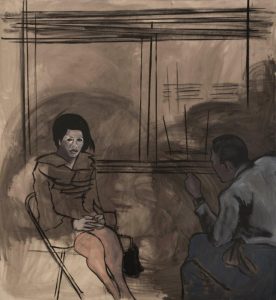 Drafted in 1970, John worked as a military policeman until being honorably discharged. He then went on to work at Hallmark Cards for three years before deciding to return to school for a teaching degree. Newman received his teaching certificate and Bachelor of Arts Education degree from the University of Kansas in 1975. He taught junior high and high school before returning to the University of Kansas to receive his Master of Fine Arts degree in 1982.
Newman is Emeritus Associate Professor, University of Arkansas where he worked from 1990 to 2013. John Newman has received numerous regional, state, and national awards and his work has been exhibited in over 100 shows. In October 2009, Newman created a 7'x39' commissioned mural about the Underground Railroad for the Kansas City, Kansas Community College and was named recipient of the Distinguished Cultural Award in 2010 by the American Association of Blacks in Higher Education for his body of work documenting the Black American Experience.
"I consider myself an artist whose work is a commentary on social issues and social circumstances. These come from my own memories, talking with my family and friends who understand my own life, reaching out to individuals who are very different from me but may have parallel circumstances to which I can relate, and responding to societal constructs and norms that affect me. I have attempted in my work to capture people's candid emotional circumstances and situations, including my own."