Annual Arkansas Fiber Arts Exhibition to open Oct. 18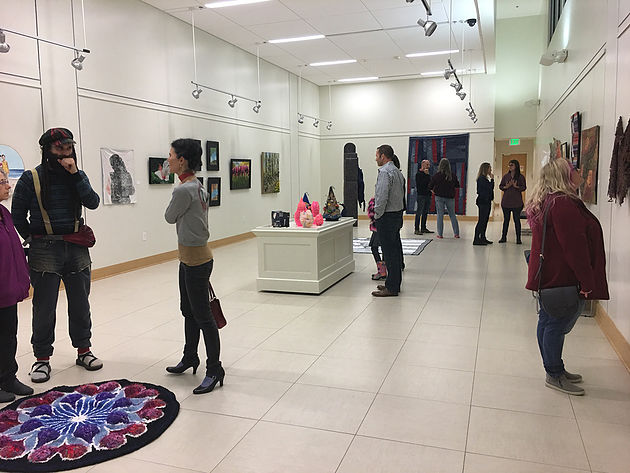 The Argenta Library Gallery is gearing up to bring one of its annual exhibitions, titled "Annual Fiber Arts Exhibition," which will run Oct. 18 through Nov. 9.
The exhibition itself is known for showcasing original artwork that appeals to traditional types of fiber art — including embroidery, quilting, dyeing, weaving and felting.
Erin Lorenzen, curator of the exhibition, described her love for not only the fibers arts that are chosen to be displayed every year, but also for the history that the pieces have embroidered in them.
"I'm so happy to see this show continue and thrive," Lorenzen said in a press release. "Fiber arts have a rich cultural history, and I love the ways the boundaries of the medium are currently being pushed."
Participating artists of the exhibition are chosen from across the Natural State each year. This year's line-up include: Louise Halsey, Barbara Cade, Melissa Emily Gill, Britynn Davis, Tina Oppenheimer, Randi Curtis, Suzannah Schreckhise, Erin Lorenzen, Emily Moll Wood, Holly Laws, Marianne Nolley, Melissa Lashbrook, Dani Ives, Teresa Schlabach, Michael S. Rowland, Deborah Kuster, Cathy Wester, and Jane Hartfield. 
The opening ceremony and reception for the 2019 installation of the Arkansas Fiber Arts Exhibition will take place from 5 p.m. to 8 p.m. Oct. 18 at the Argenta Library Gallery —  located at 420 Main St. in North Little Rock — and will include live music from musician Vince Griffin, as well as refreshments.
Both the opening and exhibition are free to the public. For more information about the exhibition, visit lamanlibrary.org or call (501) 785-1720.