CULTURE SHOCK presents "Shine your Rubies, Hide your Diamonds" at Butler Center Galleries in Little Rock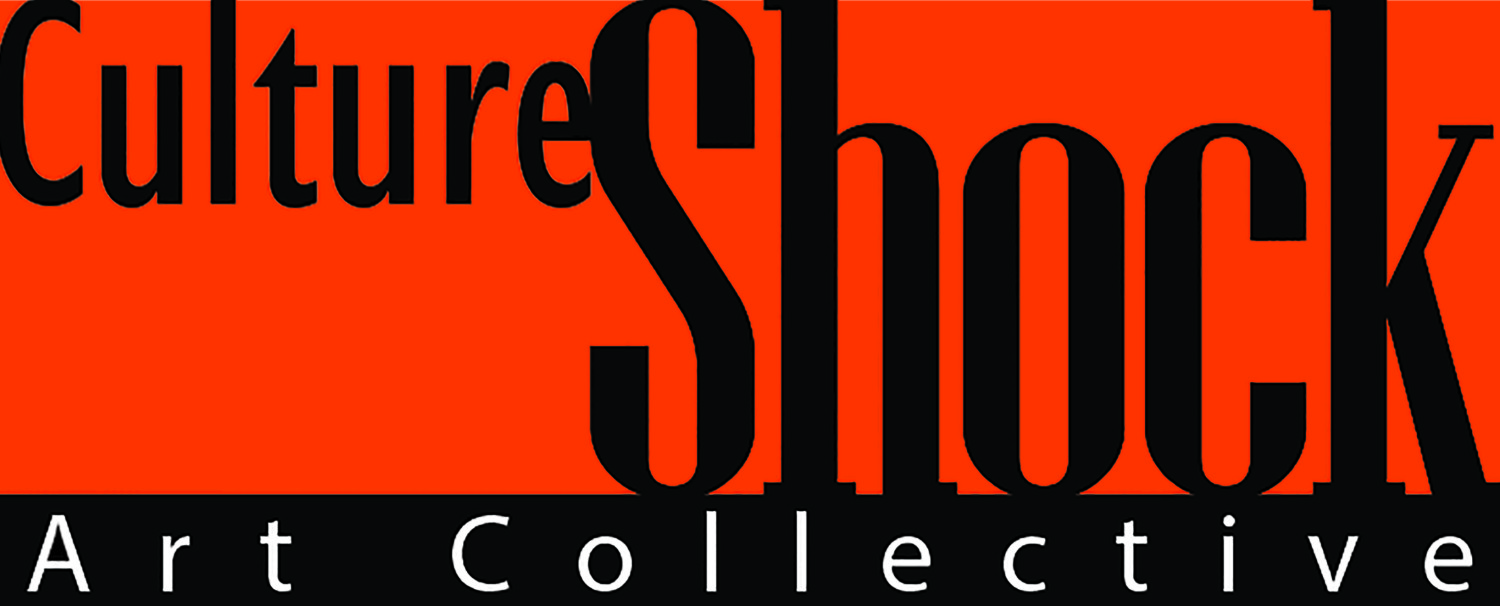 CULTURE SHOCK,  a Central Arkansas women's art collective, will open their show in the Concordia Hall Gallery at the Butler Center Galleries, located at 409 President Clinton Blvd, in Little Rock on Friday, April 8 and it will run through Saturday, August 27, 2016.
The Culture Shock Art Collective, previously known as The Show & Tell Art Collective, was founded in the fall of 2013. Members include Melissa Cowper-Smith (Morrilton), Melissa Gill (Little Rock), Tammy Harrington (Russellville), Dawn Holder (Clarksville), Jessie Hornbrook (Conway), Holly Laws (Mayflower), Sandra Luckett (Conway), Rachel Trusty (Russellville). Past members include Morgan Page (Batesville) and Paige Dirksen (Batesville). The group holds regular critiques. During a critique one artist shares their work and receives constructive feedback from the group. Through an in-depth, meaningful, sincere, and sometimes difficult conversation, the collective supports the intellectual, emotional, and creative development of each members artistic practice. With an awareness that male artists continue to have greater opportunity and exposure, The Collective is committed to expanding the networking and exhibition opportunities for women artists in Arkansas.
Melissa Cowper-Smith is a feminist multimedia artist who uses projected video animation, digital printing, papermaking, collage, and painting to express memory, forgetting, and the passing of time. Her works depict natural and agricultural landscapes, objects, and domestic interiors. Melissa was born in Calgary, Alberta, Canada in 1979.  She received a BFA in painting from the University of Victoria in British Columbia before moving to New York City (2002-2011) to complete an MFA at Hunter College. She is a founding member of tART, an all female art-collective based in New York City. In 2013, she founded a second all-female art collective, Culture Shock, based in Arkansas. She has exhibited in several NYC galleries and in many other galleries and venues nationally.
Melissa Gill is a multi-disciplinary artist whose practice includes intaglio, lithography, serigraphy, relief, mixed media, drawing, collage, embroidery, artist books, and installation. She holds an M.F.A. from IU Bloomington (2000), and an M.A. from Purdue University (1997), and a B.F.A. from the University of Arizona (1994). Gill's work draws inspiration from Buddhist meditation and philosophy regarding the transformation of our sense of self. She uses ornamental patterns and motifs, layered with images of the human body, to describe a self that is in flux; a nebulous identity that expands and contracts energetically beyond the boundaries of the physical body. Currently she is Associate Professor of Drawing and Printmaking and Art Department Chair at Hendrix College.
Tammy Harrington is a printmaker and paper cut artist that currently resides in Russellville, AR. Her work explores her cross-cultural upbringing as a first generation Chinese American. She often utilizes self-portraits and imagery from her family and environment in her work. Her imagery is characterized by symbolic color, pattern, iconography, and the figure to create a mix of real and flattened space. In addition to exhibiting nationally, Harrington is a Professor of Art at the University of the Ozarks, the President of the Arkansas Society of Printmakers, and board member for the Arkansas State Committee of the National Museum of Women in the Arts. She received a BFA in Printmaking from the University of South Dakota and a MFA in Printmaking from Wichita State University.
Dawn Holder is a sculptor and installation artist who works in porcelain and various other media.  As Assistant Professor of Art at the University of the Ozarks, she currently teaches ceramics, sculpture, and art history.  Prior to moving to Arkansas, she was a resident at Red Lodge Clay Center in Montana and Adjunct Faculty/Ceramics Technician at The University of Hartford in Connecticut. Holder's work has been shown throughout the country, including solo exhibitions at Arkansas Tech University, the University of the Ozarks, Ft Smith Regional Art Museum, and the Hartford Public Library.  Holder's work was included in Organic Matters- Women to Watch 2015 at the National Museum for Women in the Arts in Washington, DC. Holder has recently participated in several group exhibitions and panel discussions as a member of Culture Shock.  Holder also serves as the Coordinator of Projects Space, a performative and installation-based exhibition of experimental ceramics at the annual National Council on Education for the Ceramics Arts (NCECA) conference.  She received an MFA in Ceramics from the Rhode Island School of Design and a BFA in Ceramics from the University of Georgia. 
Jessie Hornbrook is a printmaker and multidisciplinary artist working in intaglio, lithography, silkscreen, relief, and experimental photography. Her prints merge ink and light, and line and pixel into works that become layered both physically and conceptually to explore relationships between tangible objects and intangible ideas. Hornbrook earned her BFA from Central Michigan University and her MFA in Studio Art (Printmaking) from Louisiana State University.  As the Assistant Professor of Printmaking at the University of Central Arkansas she teaches Print, Drawing, and 2D art.  Hornbrook has shown video and large format prints internationally, in Rome, South America, and Spain. Her passion is working in the tactile qualities of printmaking and to pass on the alchemic knowledge that lies in its traditional techniques through a contemporary approach.
Holly Laws is interested in a multidisciplinary approach to art. Her first love, sculpture, draws heavily on her work in theatre, performance and puppetry. Laws' work ranges from intricately detailed miniature fragments of the human form as well as tiny reproductions of shoes and clothing, to immersive installations incorporating hundreds of objects, projected video, and recorded dialogue. Laws holds a BFA in Sculpture from Virginia Commonwealth University, and an MFA in Sculpture from Tyler School of Art, Temple University. She teaches art at the University of Central Arkansas.
Sandra Luckett is a multi-media artist. She earned her MFA in painting at Virginia Commonwealth University in 2003. Her work has been exhibited nationally at SCOPE Miami, The Virginia Museum of Contemporary Art, The Wichita Art Museum, The Urban Institute of Contemporary Art (Grand Rapids, MI), and numerous venues in NY. Sandra has been awarded The Virginia Museum of Fine Arts Fellowship, The Pollak Emerging Artist Award, and most recently was named an "Artist to Watch" by the Arkansas Chapter of the National Museum for Women in the Arts.
Morgan Page is an artist and professor living and working in Wichita Falls, Texas. She is an interdisciplinary artist working in collage, installation, video, and sculpture. Morgan's work has been exhibited at venues in Little Rock, AR, Greensboro, NC, Houston, TX, Newark, NJ, Jersey City, NJ, and New York, New York including the Cox Creative Center, the Elsewhere Museum, Diverse Works, Negative Space, the Newark Museum, the Jersey City Museum, and South Street Seaport Center for the Arts. She has been awarded the Paul Robeson Emerging Artist Award by the Paul Robeson Cultural Center, the Adolf Konrad Artist-In-Residence Award by the Newark Museum, and an art history fellowship by the Council of Independent Colleges in partnership with the Kress Foundation.
Rachel Trusty is a Little Rock-based mixed-media artist with an MFA from the Art Institute of Boston. Rachel works as an instructor at Pulaski Technical College in North Little Rock, Arkansas and as gallery coordinator for the William F. Laman Library system of North Little Rock. Rachel has had solo exhibitions at the Historic Arkansas Museum in Little Rock, Arkansas, the Adirondack Lakes Center for the Arts in Blue Mountain Lake, New York, and the Arkansas River Valley Arts Center in Russellville, Ar. She will be featured in a solo show at the Cox Center in downtown Little Rock in September of 2016. Her work has been featured in Small Works on Paper: an Exhibition by the Arkansas Arts Council, Little Rock, Ar., 38th Annual Toys Designed by Artists Exhibition: Arkansas Arts Center, and The Boston Young Contemporaries: Boston, Ma. Awards include the 2013 and 2016 Purchase Awards by the Arkansas Arts Council, and 2011 People's Choice Award in the Arkansas League of Artists Juried Exhibition. She has been reviewed by the Arkansas Democrat Gazette, the El Dorado Times, and the Arkansas Times. Rachel Trusty currently lives and works in Little Rock Arkansas with her one-eyed Chihuahua Carl.