Fayetteville Underground hosts watercolorist Monte Toon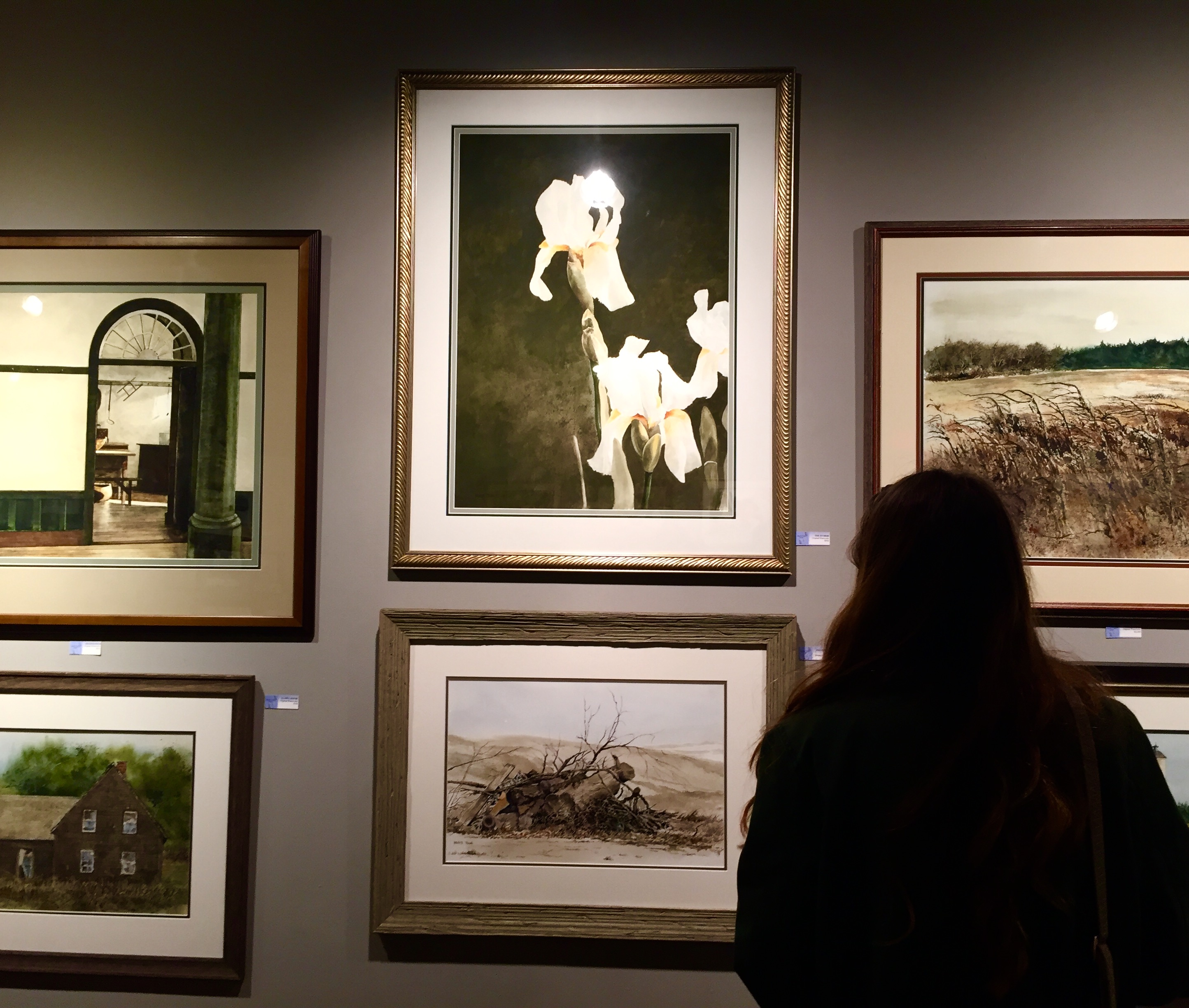 WORDS & PHOTOS / TRYSTAN HANEY
On First Thursday, February 4, The Fayetteville Underground hosted an exhibit that highlighted the works of Tulsa's finest artists. The exquisite artwork varied from abstract to watercolor paintings, the gallery was filled with rich talent.
Artist of 47 years, Monte Toon, delighted the main room of the gallery with over 80 of his watercolor paintings, as well as, his welcoming presence. This is the first time Toon has showcased his work in Arkansas and lucky for us, he finds vision in the Arkansas culture and the beauty of the natural state. I had the pleasure of speaking with Monte about his art and inspirations.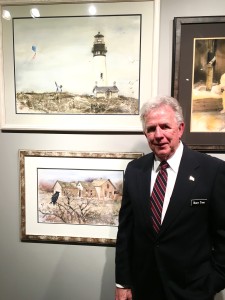 "To have someone spend money for a painting was a motivating factor for me. I do recall back in the third grade I did a drawing of, I can't even remember what it was, but evidently one of my classmates liked it and I sold it to him for a quarter," said Toon.
In the mass room, most of Monte's watercolors consisted of architecture, houses, and barns. He was first moved by the art of watercolor painting in Wichita, Kansas by Charles Sanderson. Monte said when he attended Charles Sanderson's two four-hour workshops, "the sun came up" for him.
Monte and his wife, Linda, currently live 20 miles west of Tulsa in their home they built in 1999.  They both retired in 2004, which enabled Monte to live out his dreams of painting in his studio and traveling with his wife. 
Monte Toon's "Moody Hues" is the largest solo artist exhibit that Fayetteville Underground has ever hosted and will take place until Monday, February 29. This is a must see event that will expose you to beauty and brilliance through the artist's eyes.
VISIT: FAYETTEVILLEUNDERGROUND.COM