The Writers' Colony at Dairy Hollow presents Celebrate! Maya Project fellowships
The Writers' Colony at Dairy Hollow has announced the winners of the 2021 "Celebrate! Maya Project" fellowship, which invited young writers, ages 18 to 25, to explore social justice issues including racial discrimination, women's rights or educational disparity. The work could be in any literary genre: fiction or nonfiction, poetry or prose, or a combination. Two winners, Ethan Richmond and Melan White were selected for their writing projects' insight, honesty, literary merit, and the likelihood of publication.  They will each receive a two-week residency at the Writers' Colony at Dairy Hollow, and it will be the first stay at a writers' colony for both writers.
"Both of these talented young writers are remarkable people who have achieved so much already," said Executive Director Michelle Hannon. We're excited for Melan and Ethan to experience the magic of Eureka Springs and a Dairy Hollow residency."
Ethan Richmond, originally from Madison, Connecticut, is an 18-year-old sophomore at Williams College who has adored the art of language his entire life. First, with stories, words pooling in his mind and falling from his lips. On the bus, around lunch tables, to himself as he lay in bed and stared at the ceiling.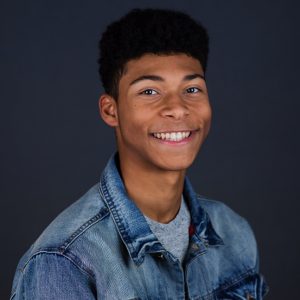 Then with music, always dancing along to its lyricism and learning how to sing it and to play it as he grew older. And finally with books, and with poetry. Stepping into pages he could not fathom were sown with the same letters he'd been surrounded with his whole life. As pages turned, he put them on his shoulders, carrying their weight and absorbing their spirit until it crept along his skin and he was covered. But as he removed them, he realized that they were covered in his own words.  With poetry as a shield and prose as a compass, he began navigating the world around him in exploration for a sense of self. A reckoning with identity. And now, with language coiled around his throat, he is looking to incite a becoming. That becoming begins with a book of his own that he hopes will inspire and touch others like other authors have done for him. Richmond said, "I am beyond grateful and thrilled to have the opportunity to continue my exploration at the Writers' Colony at Dairy Hollow. I can't wait to continue creating pages, and I am thankful for all the ones already written that got me here."
Melan White recently completed her Bachler of Arts in Creative Writing at Ashland University.  While a student, she worked for equity and inclusion, serving on the Executive Boards of the Black Student Alliance and the Athletics Diversity Council and on the Programming Committee of Eagles for Pride, which serves the Ashland University LGBTQ+ community.  She is a four-year varsity letter winner in Women's Lacrosse and was an English Department Mentor. In addition, she was an Undergraduate Writing Coach at the Ashland University Multiliteracy Center where she worked to fulfill the center's goals of encouraging students to become active learners in their writing and communication processes.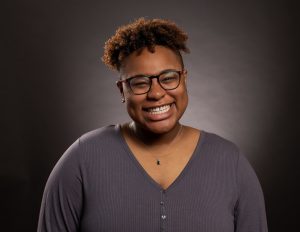 White has served as an intern at Ashland University's MFA in Creative Writing program, the Ashland University Office of Diversity, and she completed a term with AmeriCorps. White received Ashland University's Diversity Enhancement Award for the 2019-2020 school year and was a recipient of a 2020 Cincinnati Black Pride Vizazi Spark Award, which recognizes the efforts of area youth under age 29.  White plans a December 2021 residency.  Her writing project is a cross-genre collection of poetry and creative non-fiction.  She explains, "I studied Dr. Kimberle Crenshaw's work on intersectionality and felt inspired to write about how parts of my identity are perceived by myself and the world.  This project will continue to explore my blackness, my queerness, my experience with mental health struggles, and more." 
Writers' Colony at Dairy Hollow Executive Director, Michelle Hannon, said, "Literature has the power to build understanding and empathy, which is why it's so important to encourage young writers and amplify marginalized voices. We're extremely grateful to author Adele Holmes, Janetta Kearney, Esq., and the Celebrate! Maya Project for generously funding this fellowship."  For more information about sponsoring a fellowship supporting the genre and/or area of interest you are passionate about, visit www.writerscolony.org/sponsor-a-fellowship.
The Mission of the Celebrate! Maya Project is to honor and encourage literacy, creativity, and the social consciousness of our youth and community through the inspiring life and work of artist and activist Maya Angelou. Learn more at www.celebratemayaproject.org. 
ABOUT WDCH

The Writers' Colony at Dairy Hollow is a 501(c)3 nonprofit whose mission is to nurture writers of all genres, backgrounds, and levels of experience in a supportive environment that builds community, energizes creative expression, stimulates new thinking, and optimizes productivity. Since opening its doors to writers in 2000, the Writers' Colony at Dairy Hollow has made a lasting impact on the arts and literary communities hosting over 1,700 writers from 48 states and 13 countries. For more information, please visit www.writerscolony.org or call Michelle Hannon or Jeanne Glass at (479)253-7444.