The Oxford-American Concert Series at South on Main begins tonight
WORDS / CHRISTOPHER BEAUMONT / Instagram: @americanrough; YouTube: american rough; Facebook: Christopher Beaumont & american rough; Twitter: @americanrough1; Etsy: american rough
Greetings and salutations. Two of my favorite words, equipoise and confluence (they are also potential names for future children, dogs, pet rats, or alas, komodo dragons – feel free to steal) will be personified tonight as part of The Oxford American's concert series at South on Main in Little Rock. 
Tim Easton and Todd Snider are driven, haunted, inspired by past-musical ghosts while simultaneously amalgamating their own ever-talented unique spin on the music they create, perform. These are singer-songwriters of the highest level and their commentary (often live) on their music is on the same level of their cut-to-the-bone lyrics and musical acumen. 
Easton will open for Snider the next two nights (Tuesday, Feb.18 and Wednesday, Feb. 19) and the shows are certain to delight. To quote Tim Easton's book, Folk Collusions: Poems, Songs, Stories, My Russian Journal, "Folk Collusion is about shattering stereotypes by discussing it with one another. I am only a traveler, trying to make new connections, and I do not even really know why. Maybe it is what I live for." I can guarantee you it is what he lives for and his life experiences, his influences are ubiquitous in his music and commentary.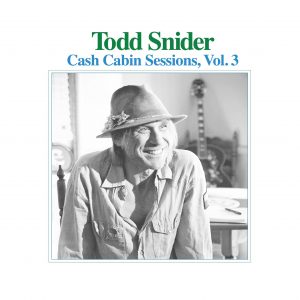 Snider, in Talking Reality Television Blues, on his most recent album release, Cash Cabin Sessions Vol. Three, sings "Talking blues are easy to do/ All you gotta rhyme is a line or two / Rhyme a line or two and then / You don't ever have to rhyme again / See? I can say whatever I want to now / You know, within reason." He goes on to sing "Then a show called "The Apprentice" came on and pretty soon / An old man with a comb-over had sold us the moon / And we stayed tuned in, now here we are / Reality killed by a reality star / I got the talking blues / Hills, that is."
This wicked-smart and at times self-deprecating humor plays a paramount role and a most-entertaining part of his performances. Experiencing these two is a must-see and at the moment tickets are still available.
South on Main is an intimate venue and there is sure to be crowd participation as well as the artists participating with the crowd during and after their sets. I hope to see you there, my friends. Be kind to yourself. Peace and all the best.
South On Main is located at 1304 South Main St. Little Rock, AR 72202 Contact Keep up with them on their website, Facebook, and Instagram @southonmainlr. Doors open at 5 p.m., with dinner and drinks available for purchase at that time.
Tickets to this Oxford American Concert Series are available via Metrotix.com or by calling (800) 293-5949. They are $35 (General Admission), $40 (Reserved), and $42 (Premium Reserved). 
Keep up with Tim Easton and Todd Snider at Tims' website and Todd's website and their respective social media pages.