Batesville Area Arts Council to present "Abstract ARt" exhibition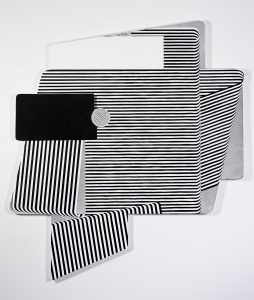 The Batesville Area Arts Council presents Abstract ARt, a group exhibition on display at the BAAC Gallery on Main, 226 E Main Street, through February 24. This exhibition offers visitors an opportunity to see six abstract artists in Arkansas working in contemporary modes of drawing, printing, and painting. Exhibiting artists include: Dustyn Bork, Donnie Copeland, Sam King, Marc Mitchell, Jessica Mongeon, and Steven Wise.
A gallery reception and talk will occur on Friday, January 19, 5 – 7 p.m. This event is free and open to the public. This exhibition is sponsored by First Community Bank. Gallery hours are Tuesday – Friday 10 a.m. – 4 p.m. and Saturday 10 a.m. – 2 p.m.
Images:
Steven Wise, D29 – untitled, oil on board
Marc Mitchell, Little Faith, acrylic on custom-shaped panels