Arkansas Sounds presents two concerts as part of Concert Series
The Central Arkansas Library System's (CALS) Arkansas Sounds Concert Series will host two concerts this weekend at CALS Ron Robinson Theater, and it's going to be a boot-scooting good time.
The Cate Brothers will reunite for a performance of their biggest and most beloved hits from their five-decade career, including "Union Man," according to a press release. Earl and Ernie Cate, twin brothers from Fayetteville, are the dynamic singer-songwriter duo who in the mid-1960s began performing soul music throughout the South. The brothers are performers and recording artists of their signature country soul-rock.
Jim Lauderdale also joins the weekend lineup. Lauderdale is a two-time Grammy-winning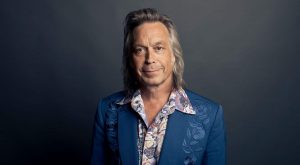 Americana icon and A-list Nashville singer-songwriter whose unmistakable rhinestone-encrusted silhouette has been a symbol for creative integrity for 31 albums over decades of recording, according to a press release. He's written number-one songs for George Strait, Patty Loveless and the Dixie Chicks, as well as recorded albums with artists such as Elvis Costello (who calls Lauderdale "a man of great style, an exceptional songwriter and tremendous singer" in reviews), Donna the Buffalo, Elvis Presley's band, Buddy Miller, and longtime Grateful Dead collaborator Robert Hunter. His prolific streak of releases continues in 2019 with his new album From Another World, according to a press release.
The Cate Brothers Band will perform at 8 p.m. Friday, May 10 at CALS Ron Robinson Theater at Library Square. Tickets are $25. Jim Lauderdale performs the next night at 8 p.m. at CALS Ron Robinson Theater at Library Square, and tickets are $20. Doors for both performances open at 7 p.m.
For more information about Arkansas Sounds, call 501-320-5728 or visit the website.